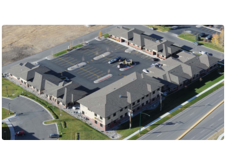 Bozeman, MT (PRWEB) June 10, 2013
The United States Department of Agriculture (USDA) has officially completed its inspection of the Bio-Safety Level 3 (BSL-3) facility at BioScience Laboratories, Inc. (BSLI) The results of the inspection show that the BSLI facilities meet the standards set forth by the USDA as suitable to acquire and handle Influenza A Virus, H7N9.
The USDA inspection was initiated through a formal request to the CDC to acquire the new virulent strain of Influenza A, H7N9. As of the date of this publication, the H7N9 strain of Influenza A virus has infected over 130 people and been responsible for 38 deaths.
The CDC and WHO are keeping close tabs on the H7N9 virus in the event that it may acquire additional genes from human influenza viruses during co-infection of a single host, resulting in a virus that would spread from human-to-human.
Influenza viruses are constantly changing; therefore, it is quite concerning that this H7N9 virus could spread from person to person. This type of mutation can and has happened before, as evidenced by the influenza pandemics of 1918, 1957, 1968 and 2009. Although it is unknown whether this mutation will occur, precautions must be taken, as the severity of illness and potential death associated with this virus is high.
About BioScience Laboratories, Inc.
BSLI is now working with antiviral, antimicrobial, and drug manufacture's to test formulation efficacy against this new strain of Influenza H7N9. For over 22 years, BSLI has been providing product testing services to the healthcare, pharmaceutical, and personal care industries. BSLI is an independent testing laboratory that conducts testing and provides results grounded in science while assisting its clients in bringing new products to market and strengthening their current market positions.