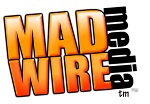 We promise such outrageous results because we know what we are capable of when working in a team with a client
Loveland, CO (PRWEB) June 10, 2013
According to Madwire Media, recently the social media platform has become a great place to incorporate and advertise a brand new or established business. With many consumers turning to social media as a means of seeking out products and services, social media marketing plays an important role in any business marketing plan. "I'm sure the addition of our Facebook page contributed to our huge boom as a business. It has made quite the difference," commented a new client. With the results already proven, Madwire Media reviews the possible outcomes of this new feature and are pleased with the results. Taking it one step further, clients and companies have acknowledged the use of twitter as a mechanism in boosting ratings and online exposure as well. Madwire has mastered the ability to attract a large number of followers helping businesses reach the maximum number of people with news, information, and special promotions.
In addition to social media marketing, Madwire Media reviews the concept of content management when it comes to creating webpages and customized websites. After working with search engines such as Google and Bing, Madwire has eliminated the need for verbose and inefficient online articles. The replacement is concise, brand new, and pertinent information designed to boost a company's organic ratings. Without the addition of paid advertising for Google and Bing, Madwire has acquired the necessary tools to raise a company's placement on top search engines within a matter of months. This in turn, increases a business' opportunity to reach additional clients as well as boost sales and profit.
Advertising and marketing for a professional company takes quite a bit of work. No new business acknowledges this fact more than Madwire Media. "We promise such outrageous results because we know what we are capable of when working in a team with a client," comments Madwire in a recent release. With their methods constantly evolving, businesses are quickly increasing their efficiency and business practices to keep up with the enormous increase in exposure and marketability. Working with Madwire Media, companies are rewarded with not only new and unique content for their web pages but groups of new clients as well as a platform meant for continued use and exposure.
About:
Recognizing an opportunity to improve business' marketability and importance online, Madwire Media has perfected its ability to increase a company's ratings online with the addition of blogs, or fun and unique pieces of writing. Posted on a business' website, blogs draw attention to the website and, in turn, cause major search engines to pull the website to the top of searched listings. This incorporation, paired with the effective method of social media marketing yields results that are unparalleled in the advertising world. Businesses working with the internet marketing guru have reported an increase in exposure, marketability, as well as sales and profits. After all, Madwire's marketing principles turn the word-of-mouth concept into a whole new level of growth.