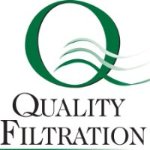 We have an excellent relationship with Interfil as we work together to meet their expanding hydraulic needs.
Nashville, Tenn. (PRWEB) June 07, 2013
Quality Filtration continued its focus on expanding hydraulic filtration business in Latin America when team members visited Interfil® S.A. de C.V.in Mexico and other area customers last month. The team included members from Quality Filtration's corporate headquarters, Ivan Sheffield, Vice President of Sales and Marketing, and Elizabeth Alvarenga, Customer Service Manager for Latin America.
The team visited several Interfil facilities' customers, including a paint plant, stamping plant, bag filtration plant, and inventory storage facility. Interfil is a global manufacturing company that distributes air, fuel and oil filters, valves and transmitters to the automotive market segment. Quality Filtration partners with Interfil as a supplier of hydraulic filtration and accessories.
"We have an excellent relationship with Interfil as we work together to meet their expanding hydraulic needs. We were pleased to have the opportunity to provide filtration training to Interfil customers as well during our trip," Sheffield said. "There are many areas for mutual advantage that we will be developing in the days ahead."
The team conducted three comprehensive training sessions for Interfil customers' maintenance and engineering personnel, covering the basics of filtration, contamination control, ISO standards and Total Level Cleanliness targets for hydraulic equipment maintenance.
"At every opportunity, we emphasize the critical importance of contamination control," added Sheffield. "Contamination directly affects everything that goes on in a machinery environment. If equipment is not running at top performance, the whole operation is at stake. Hydraulic failure shuts down production, customer needs are not met, and there is a huge cost to the bottom line in terms of repair or replacement. Contamination control really is the key to maintaining profitability."
About Quality Filtration
Quality Filtration is a premier filter company that designs, builds and manufactures high performance cartridge and spin-on elements for the global industrial hydraulic and industrial lubrication market. The company quality controls and lab-tests all its products to meet or exceed specifications of the Original Equipment Manufacturer (OEM) using the most advanced microglass media in the industry. The comprehensive line includes applications for a wide range of markets, including pulp and paper, oil reclamation, oil flushing, steel mills, plastic injection molding, automobile assembly and general manufacturing.