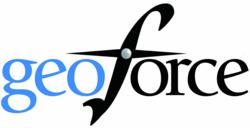 Dallas, Texas USA and Macae, Rio de Janiero, Brazil (PRWEB) June 06, 2013
Geoforce, Inc. (http://www.geoforce.com), an international provider of asset tracking solutions for oil & gas operating companies, services providers, and rental equipment suppliers, announced today that it has established its first international subsidiary, GEOFORCE DO BRASIL SERVICOS DE RASTRAEMENTO LTDA – based in Macae, Brazil, the hub of that country's booming offshore oil & gas industry. Geoforce do Brasil has received its CNPJ number (Cadastro Nacional da Pessoa Juridica) placing it in Brazil's National Register of Legal Entities. Bruno Trigoly, an oilfield veteran and native Brazilian, has been appointed Brazil Business Manager.
"Brazil is already a key market for Geoforce," said James MacLean, III, President and CEO of Geoforce. "We currently have oil & gas asset tracking deployments with a number of companies there. But we felt the potential of Brazil is just getting started and for Geoforce to serve our customers better – and help them grow – we needed to have a full service Brazilian entity, located in the heart of the action in Macae. Now we can hold inventory in country, process orders and financial transactions more quickly, and be closer to our customers when they need support. We've also added one of the best guys in the industry, Bruno Trigoly, to run our operations in Brazil."
"I'm pleased to help launch Geoforce do Brasil," said Bruno Trigoly, Brazil Business Manager for Geoforce. "Geoforce's success around the world in just a few years speaks for itself. We intend to replicate the things that have made Geoforce such a good name in the Gulf of Mexico – including the best, most rugged hardware products, purpose built software, GIS map layers, and reports designed specifically for the oilfield, and a commitment to customer service."
Geoforce do Brasil will be offering a range of Geoforce's standard solutions, localized as needed for the Brazilian market. These products include the revolutionary GT-1 Tracking Device, which was built specifically for the rigors of the oil & gas market. Pricing and delivery information is available by contacting Geoforce do Brasil directly (http://www.geo-force.net.br).
About Geoforce
Geoforce employs cellular, satellite and other wireless technologies, such as Bluetooth and RFID – combined with a powerful Cloud based software platform and enterprise grade web services – to track oil and gas assets around the world. Geoforce's intuitive, reliable and scalable technology was developed through extensive oil and gas industry experience. Geoforce provides on-demand access that delivers unique operational insight and improves asset utilization. With the largest satellite asset tracking deployment in the oilfield, Geoforce is proven to increase efficiency, transparency and profits. Geoforce is headquartered just minutes from Dallas/Fort Worth international airport, with Research and Development offices in Bozeman, Montana. Geoforce do Brasil is located in Macae, Brazil.