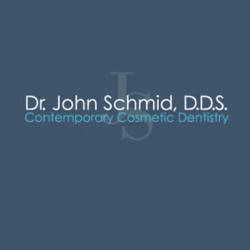 This course exceeded my expectations and is a must-take for those who have who have completed the core classes at Las Vegas Institute
Austin, TX (PRWEB) June 07, 2013
The Las Vegas Institute of Advanced Dental Studies (LVI Global) recently congratulated Dr. John Schmid on successfully completing the Practical Advanced TMD Practice: Level 1 course. This three-day course is designed to teach the components of real world temporomandibular joint disorder (TMD) evaluation while discussing TMD records, comprehensive evaluation, head and neck radiographic evaluation, and the relationship between TMD and obstructive sleep apnea (OSA).
Already an experienced neuromuscular dentist, Dr. Schmid completed the Practical Advanced TMD Practice: Level 1 program under the direction of LVI's world-renowned faculty. During the program, Dr. Schmid underwent intensive training on how to evaluate, diagnose, and treat restorative dentistry cases so they not only function well, but also meet a high standard of aesthetics.
"This course exceeded my expectations and is a must-take for those who have who have completed the core classes at Las Vegas Institute," said Dr. Schmid.
TMD (also known as TMJ) is a common jaw joint disorder that affects millions of people nationwide. Some of the most common symptoms of TMD include migraine-like headaches, pain or soreness in the jaw area, limited jaw mobility, ear pain without infection, and bite irregularities.
At his Austin practice, Dr. Schmid offers state-of-the-art diagnosis and effective TMD treatments to help patients find lasting relief from their symptoms. Permanent TMD treatment often involves the use of dental restorations to correct a misaligned bite, including dental implants and dental crowns. These treatments have the added benefit of improving the appearance of a patient's smile, as well.
Dr. Schmid's desire to provide the best possible care for his patients is evidenced by his commitment to continuing education in advanced dental studies.
About John Schmid, DDS
With over a decade of experience in advanced dental care, Dr. John Schmid established Contemporary Cosmetic Dentistry in 2001 with the goal of getting away from the busy, insurance-driven model of many dental practices. Dr. Schmid and his staff are committed to offering individual attention to each of their patients, with highly personalized care that is tailored to the unique needs of every smile. As part of his commitment to excellence in patient care, Dr. Schmid offers free consultations to new patients.
After receiving his Doctorate in Dental Science (DDS) from the University of Texas Health Science Center, Dr. Schmid went on to study Advanced Anterior Aesthetics, Advanced Functional Dentistry, Orthotic Maintenance, Dynamic Adhesion in Reconstructive Dentistry, Neuromuscular Occlusion, Comprehensive Aesthetic Occlusal Reconstruction, Full Mouth Reconstruction, K7 Technology, and Neuromuscular Coronoplasty at the prestigious Las Vegas Institute for Advanced Dental Studies.
Learn more about Dr. Schmid and Contemporary Cosmetic Dentistry at http://www.cosmeticdentistryaustin.com.