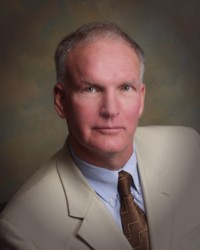 Lack of negotiation skills is the primary reason for ongoing and escalated conflicts in government, politics, and international affairs
(PRWEB) June 06, 2013
Los Angeles, Ca…..Master negotiator, professional mediator and teacher, Douglas Noll, J.D., M.A. created Negotiation Mastery for the Legal Pro to teach law students and young lawyers successful negotiation strategies so that those who complete this comprehensive online course, and find themselves in careers that involve areas of influence from politics to civic organizations, will be skilled in successfully negotiating agreements between polarized groups.
"When I repeatedly witness negotiation talks fall apart within government political parties and the international political arena, and recognize the consequences could lead to dissonance, clashes, or even war, I know the underlying cause most of the time is lack of skills in negotiating," Noll says.
Noll created Negotiation Mastery for the Legal Pro, an MCLE approved course to fill a gap within law school curriculum. "Negotiation is not part of the core law curriculum, and the skill set required for effective legal negotiation is generally disdained by academia. Thus, young attorneys are not prepared for the most important skill in lawyering: negotiating on behalf of clients. Research also shows that while lawyers are trained mainly to identify legal issues and argue both sides, they are far more likely to be called upon to help solve real world client problems. This requires a sophisticated skill level not taught in law school," Noll says.
To shift from a 22 year trial law career to become a professional mediator Noll returned to school for his master's in Conflict Resolution and Peacemaking, "I dissected historic conflict cases within corporations, in politics, and summit negotiations between countries. What I found alarmed me. Most diplomats and politicians are ill equipped to negotiate effectively. In fact, peace talks most often fail because the fundamental principles of negotiation are not utilized," Noll explains.
From engaged self-reflection to conducting risk analysis with the latest and most sophisticated negotiation modeling software, Noll's course instructs lawyers on what it takes to become a masterful legal negotiator and mediation advocate.
Douglas E. Noll is a full time mediator with Noll Associates, specializing in difficult, complex, and intractable conflicts, an adjunct professor of law and has a Master's Degree in Peacemaking and Conflict Studies. Mr. Noll is AV-rated and was a business and commercial trial lawyer for 22 years before turning to peacemaking. He is a founding board member of Mediators Beyond Borders, and the 2012 President of the California Dispute Resolution Council.
Noll is a Distinguished Fellow of the International Academy of Mediators, a Distinguished Fellow of the American College of Civil Trial Mediators, a Diplomat of the California and National Academy of Distinguished Neutrals, and on the American Arbitration Association panel of mediators and arbitrators. Mr. Noll was one of the first U.S. mediators certified under the international mediator standards established by the International Mediation Institute. He is the author of Elusive Peace: How Modern Diplomatic Strategies Could Better Resolve World Conflicts (Prometheus, 2011), the winner of the International Peace And Justice Book Award. Doug Noll is a core faculty member of the American Institute of Mediation, a preeminent mediation training institute founded by Lee Jay Berman. http://americaninstituteofmediation.com
For interview and further information contact Inspired Media, http://www.inspiredmc.com or info(at)inspiredmc(dot)com