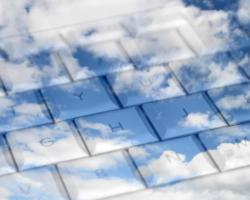 The evolution of cloud based computing technologies has, without question, forever changed the scope of IT services.
San Francisco, CA (PRWEB) June 05, 2013
ITX Design, an international provider and custom website design firm with locations in Virginia and Prince Edward Island, announced Wednesday afternoon they will be now assisting clients manage the security risks associated with storing data in the cloud by offering private cloud solutions on dedicated equipment, hosted in the secure environment of the ITX Design data center facilities.
"The evolution of cloud based computing technologies has, without question, forever changed the scope of IT services," stated ITX Design CEO, Doug Davis. "But, with these advances, new security concerns have emerged." Despite the fact that there are many risks associated with the cloud in general, in a recent report released by the Cloud Security Alliance (CSA) titled The Notorious Nine: Cloud Computing Top Threats in 2013 (http://www.cloudsecurityalliance.org/topthreats), the focus of many of these concerns is directly related to the implementation of public cloud environments.
ITX Design recognizes the CSA as a leading authority in the creation of industry-wide standards for effective cloud security, who recently conducted a survey of industry insiders which was used to expand the professional opinions on this topic. The resulting report was drafted to assist businesses in understanding the risks of storing data in the cloud.
"What is clear from the data gathered, is that by choosing to store their critical data 'in the cloud,' businesses assume the potential risks involved when allowing information to physically reside on servers and supporting infrastructure that is shared with others," noted Davis. "ITX Design's fully customizable private cloud solutions are on dedicated equipment, so our clients can avoid these concerns altogether."
For companies that cannot afford the risks associated with the aforementioned threats to public clouds, ITX Design delivers customized top level security, private cloud solutions that address the security requirements defined by (PCI) compliance standards.
The shared nature of a public cloud allows multiple parties' IT infrastructure to reside on the same physical server, partitioned only by virtual firewalls. This leaves the data stored within this environment potentially vulnerable to (DDoS) attacks.
Safer and much more secure than public clouds, ITX Design's private cloud solutions provide countless tangible benefits, and dedicated equipment with physical firewalls that run IT operations of any sized business.
ITX Design was founded in 2001 by a group of extremely talented software engineers, and currently offer domain registration, custom website design, as well as a wide range of hosting and VPS solutions.
For for information, or to speak with a qualified technical support representative, simply visit http://www.itxdesign.com and use the 'live chat' option, or just call (866) 577-1442