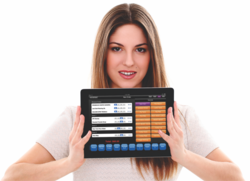 Servers can take orders, payments, and choose a form of receipt directly at the customer's table
Las Vegas, Nevada (PRWEB) June 06, 2013
Next Gen Dine by Prelag Partners LLC is a cloud based web and mobile point of sale software designed for use on tablet devices. Currently offered on the iPad and iPad mini, Next Gen is revolutionizing the restaurant dining business by providing faster and more efficient customer service. This software will soon be made available to Android and Windows devices.
Next Gen Dine tablet software is completely wireless and needs only an active internet connection. This software facilitates the job for managers, hostesses, and servers. Managers can keep track of employee work schedules and make changes to the menu if a certain item is not being offered or there is a special.
Servers can take orders, payments, and choose a form of receipt directly at the customer's table all through the Next Gen Dine tablet software. This creates better customer service and positive dining experiences. Any order placed on the tablet is immediately sent to the kitchen to the corresponding prep station, drastically reducing customer waiting time. Servers also have the ability to combine orders, split checks, track bar tabs, sort items on the menu, and track dine-in and dine-out orders.
Hostesses can easily add reservations through the software. Additionally, hostesses have the ability to send reservation confirmations via text message, keep track of reservations, and even page a customer when their table is ready.
Other features available to clients are online ordering through web and mobile devices, loyalty programs, email and text marketing, coupons engines, social media integration, security features, battery life tracking, and so much more.
Next Gen Dine is the future of restaurant dining. For more information or inquiries, please contact Paul Roberts by phone at 1-877-342-2218 or email at paul(at)nextgendine(dot)com.