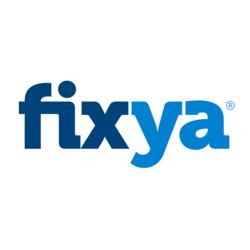 San Mateo, Calif. (PRWEB) June 06, 2013
Today FixYa, the leading product Q&A destination on the web and mobile, announces the release of a new report comparing the top celebrity-branded headphones, pitting them head-to-head to find out which products live up to the hype and which are simply marketing gimmicks. The FixYa Celebrity Headphone Report covers the best-selling celebrity-branded headphones, including Beats by Dre, Soul by Ludacris, 50 Cent's SMS Audio 50, Jay-Z's Roc Nation Aviators, and Bob Marley's House of Marley. FixYa's Celebrity Headphone Report uses information based on thousands of troubleshooting requests posted by consumers through its product Q&A site and iOS mobile app.
To see the full FixYa Celebrity Headphone Report, please visit: http://blog.fixya.com/pr/jun2013/celebrity-headphones-report.html
Celebrity brand-power has long been used as a marketing tool for selling goods and services. Over the past few years, hip-hop star Dr. Dre has led the newest trend: celebrity-branded headphones. Although these products may have a sleek design, how can consumers tell which headphones are top notch, and which are merely celebrity hype?
This latest report from FixYa pulls data from the site's community of 30 million users, and deciphers which headphones are the real deal, comparing the biggest user issues and complaints with five of the most popular celebrity headphone lines on the market. The FixYa Celebrity Headphone Report seeks to provide clarity to consumers by highlighting the main troubleshooting trends across these five standout products, and offers suggestions for similar non-celeb headphones at a more reasonable price.
Below are the major trends found within the FixYa Celebrity Headphone Report:

Soul by Ludacris' noise cancelling capabilities were found to be lacking by FixYa's users, but they were generally quite pleased with this line of headphones. FixYans found the Soul headphones great for listening to bass-driven music like Rap, R&B, and Dubstep.
Beats by Dre are the most popular headphones in the report, but are found to have serious malfunctions, alongside with an uneven sound across different musical genres. For the most part users found Beats to be overrated.
Deemed the worst headphones in the report, 50 Cent's SMS Audio 50 were found to be inferior to the Beats by Dre and Soul by Ludacris. 50 Cent's SMS Audio 50 tend to be riddled with issues, ranging from poor wireless quality, to a muddy sound experience, to overpowering bass.
Jay-Z's Skullcandy Roc Nation Aviators were highly praised among the FixYa community as being able to deliver quality relative to the price tag. Issues still remained with durability and a lack of bass – a surprise considering Jay-Z is said to have had a hand in their production.
Being recommended above all other brands, House of Marley was far and away the favorite headphone line among FixYa users. Having far fewer complaints than the others, users love the eco-friendly mission of the company and its versatility when it comes to high-quality sound across musical genres.
Below are the top five problems for each headphone line in the FixYa Celebrity Headphone Report, and the percentage of troubleshooting requests that fall into each problem category:
Top Soul by Ludacris Issues:
1. Poor Noise Cancelling Performance – 35%
2. Heavy Bass – 30%
3. Battery Power – 15%
4. Overly Dynamic Sounds– 10%
5. Other – 10%
Top Beats by Dre Issues:
1. Noise Cancelling Performance – 40%
2. Uneven Sound – 25%
3. Headphone Malfunction– 15%
4. Overpowering Bass – 10%
5. Other –10%
Top SMS Audio 50 by 50 Cent Issues:
1. Wireless System – 30%
2. Muddy Sounds – 20%
3. Overpowering Bass – 20%
4. Uncomfortable Fit – 20%
5. Other – 10%
Top Skullcandy Roc Nation Aviators Issues:
1. Durability – 20%
2. Light Bass – 20%
3. Bright Sounds – 20%
4. Outside Noise – 20%
5. Other – 20%
Top House of Marley Issues:
1. Comfort – 30%
2. Noise Isolation – 25%
3. Treble Levels – 25%
4. High Frequency Levels – 10%
5. Other – 10%
"Celebrity product branding is certainly not a new thing, it's been used for decades to market everyday products, from children's toys to makeup," said FixYa CEO Yaniv Bensadon. "Leveraging FixYa's enormous store of data, we can now compare these top celebrity-endorsed headphones head-to-head, in order to see which headphones are worth the hype and their high price tag, and which ones are full of hot air."
FixYa brings consumers the most comprehensive solution database in the world. FixYa's unique access to crowd-sourced product Q&A from consumers grants the company transparent data that no other service can claim to provide. FixYa's troubleshooting data comes from real-life consumer experience with products and product problems.
Those interested in viewing the full report can do so here: http://blog.fixya.com/pr/jun2013/celebrity-headphones-report.html
To learn more about FixYa, visit http://www.fixya.com.
About FixYa
FixYa is a community based trouble-shooting resource that provides consumer-generated, practical product tips to help consumers solve problems on 8 million products. FixYa is a place where individuals can share real world experiences and connect to provide each other practical advice. From fixing cars, to cameras, to mobile devices, FixYa empowers over 30 million monthly visitors to repair and improve upon products they already own via its website and on mobile devices around the globe. FixYa is a venture-funded company with offices in San Mateo, California.
For more information, visit http://www.fixya.com, email a question via our contact page at http://www.fixya.com/contact or follow FixYa on Twitter at twitter.com/fixya