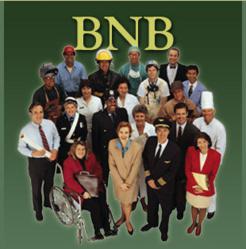 This is a monumental ruling for California employees. If the Supreme Court in Iskanian denies the executive branch's to enforce PAGA laws, employers will no longer fear prosecution for wage-and-hour violations
Los Angeles, California (PRWEB) June 05, 2013
On Tuesday, June 4th, 2013, Plaintiffs' bar and California employees received some much celebrated news from California's Sixth Appellate District. The opinion stemmed from the case entitled Brown v. Morgan Tire & Auto, LLC that was originally filed in Santa Clara County Superior Court, Case No. 110-CV178451. The opinion focused on the U.S. Supreme Court's 2011 ruling in AT&T Mobility v. Concepcion and its effect on employees' ability to bring class claims under California's Private Attorney General Act.
The Court's decision, which can be read here, stated mandatory arbitration agreements do not bar a representative action under California's Private Attorney General Act because public law enforcement actions are completely different under the FAA from private rights that can be waived. According to the Court's opinion authored by the Honorable Judge Eugene Premo, "Waiver of the right to pursue a representative PAGA action (in court or in arbitration) is unenforceable under these general contract principles because it amounts to the waiver of a right established for a public reason and effectively exempts the employer from responsibility for its violation of the law."
This decision comes in the midst of a heated debate regarding California's Private Attorney General Act and arbitration agreements. California's Supreme Court has a case before it entitled Iskanian v. CLS Transportation, which raises the issue of whether employers can avoid litigation under the state's private Attorney General Act via mandatory arbitration clauses.
Norman Blumenthal, a Los Angeles Employment lawyer and founding partner at Blumenthal, Nordrehaug & Bhowmik stated Tuesday's ruling is a huge boost to not only California employees, but also the economy. Blumenthal stated, "This is a monumental ruling for California employees. If the Supreme Court in Iskanian denies the executive branch's to enforce PAGA laws, employers will no longer fear prosecution for wage-and-hour violations." Blumenthal went on to say, "arbitration agreements that force employees to waive the right of the state to police wage-and-hour violations are contrary to California labor laws. Further, if our Courts narrowly construe all exemptions to our labor laws this would result in more jobs and more taxable income for the State of California."
Blumenthal Nordrehaug & Bhowmik is an employees rights' law firm and has obtained over $1.3 Billion in awards for employees, consumers and investors in individual and class action lawsuits. Call (800) 568-8020 to speak to an experience California labor law attorney today.