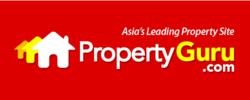 As South-East Asia becoming more affluent, increased property buying, selling and investing will inevitably drive property prices up.
(PRWEB) June 08, 2013
PropertyGuru, Asia's leading online property group, is pleased to announce the results of its latest South-East Asia property sentiment survey, the Property Affordability Index, revealing a strong interest in Australia properties amidst growing concern over expensive domestic property prices in Singapore, Malaysia, Thailand and Indonesia.
The Property Affordability Index is the quarterly benchmark for property affordability in PropertyGuru's four key markets. It takes into account survey measurements for overall satisfaction, future price perceptions and intention to purchase property as well as perceived government effort.
Findings show that Australia continues to be a favourite location for real estate investment and residence for property seekers in all four countries. Out of 1,282 respondents who indicated intention to purchase overseas properties in the next six months, more than 3 out of 10 have highlighted Australia as their choice destination.
Chief motivation factors which influence the decision to invest include the perception that Australia properties garner higher rental yields and better capital appreciation (46%) as well as the perceived affordability of overseas homes based on comparatively cheaper prices (55%).
These results are consistent with current property buying trends, where the weakening Australian dollar coupled with low interest rates and growing ¬investor confidence have spurred a surge of overseas buyers especially in cities like Melbourne and Sydney.
Demand is also largely driven by growing dissatisfaction about real estate in each market. In particular, 3 out of 4 respondents have highlighted overpriced properties and expectations of further property price increases as the main reason fuelling interest in overseas investments. The exception is in Singapore, where despite costly prices for all property types, 40% of Singaporeans do not anticipate a further increase within the next 6 months as a result of the introduction of government policies on property in the country in Jan 2013.
"As South-East Asia is becoming more affluent, increased property buying, selling and investing will inevitably drive property prices up and creates a ripple effect where investors will set their sights beyond their borders for cheaper alternatives," mentioned Steve Melhuish, CEO of PropertyGuru Group. "Australia, being a perennial favourite, continues to be the hottest spot for the region at this moment with increased overseas buyer activity."
The Property Affordability Index -
PropertyGuru has developed and started tracking the Property Affordability Index in 2010. In collaboration with Added Value-Saffron Hill, a Singapore-based independent professional research agency, the quarterly survey aims to provide insights into the local property market through the consumers' perspective and shed light into how property trends affect their property decisions over time. These perspectives are based on a representative sample of 4,062 online respondents aged 21-69 across Malaysia, Indonesia, Singapore and Thailand who are influencers or decision makers on property.
PropertyGuru Group -
PropertyGuru Group is Asia's leading online property portal group used by almost 11 million property buyers, viewing over 89 million property pages and generating over 350,000 enquiries for real estate developer and agent advertisers – every month.
Headquartered in Singapore, PropertyGuru was founded in 2006 by two entrepreneurs with a vision to simplify the property search process and help buyers, sellers and investors make better property decisions faster. Taking advantage of Asia's growing affluence, property demand and online explosion, it received its first VC investment funding in 2008 and most recently secured approximately $60m investment in 2012 from Deutsche Telekom, South East Asia's largest digital investment to date. Since its launch, PropertyGuru has reported rapid growth and most recently announced a record 96% increase in revenue, 60% increase in internet users and 50% increase in paying agent advertisers to 24,000 – in 2012.
The award winning company focuses heavily on innovation. Over the last 18 months, the Company has developed and launched 13 mobile applications in four countries and three languages which have received over half a million downloads – almost 50 per cent of its users in Singapore now originate from a mobile device. PropertyGuru was also the first to integrate website with social media, first to launch Singapore's only dedicated property newspaper with over 100,000 copies circulated island-wide every month and developing a property events platform with approximately 30 shows held annually across four countries addressing 30,000 potential property buyers on the ground.
PropertyGuru has won multiple awards:
Mob-Ex Awards 2013 (Gold) "Best Mobile App by a Media Owner"
Mob-Ex Awards 2013 (Gold) "Best Informative Use of Mobile"
Mob-Ex Awards 2013 (Finalist) "Best Mobile Advertising Solution"
OPP Awards For Excellence 2012 (Gold) "Best Innovation"
OPP Awards For Excellence 2012 (Silver) "Best Media"
OPP Awards For Excellence 2012 (Bronze) "Best Online Service"
OPP Awards For Excellence 2011 (Gold) "Best Media Brand"
OPP Awards For Excellence 2011 (Silver) "Best Online Service"
Singapore IT Federation (SITF) Merit Award for "Mobile Application" 2011
Red Herring Top 100 Asia Award 2011
Hitwise "No.1 Website in the Property Industry" award 2011"
Marketing Magazine Digital Media of the Year 2011, Singapore Property Category
South East Asian SME Tiger Awards 2011 Gold Award – Online Business
Singapore IT Federation (SITF) award for "Best E-Enterprise Company 2010"
Marketing Magazine's "Top Digital Media of the Year 2010" Award
Singapore Venture Capital & Private Equity Association (SVCA) award for "Best Performing VC Backed Company 2010"
CNBC World's "Best Property Portal Award 2009" Award
Google Zeitgeist Singapore 9th Fastest Rising Search Term 2009 Award
Added Value -
Added Value (http://www.added-value.com) provides consultancy on brand development and marketing insight for iconic brands, both big and small, around the world. We help solve clients' central marketing questions about market, brand, innovation and communications with a footprint that now extends across 22 locations in 13 countries. Added Value is part of Kantar, WPP's consumer insight and consultancy division.