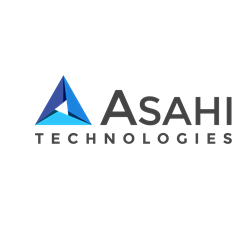 The customized Drupal services designed by the expert team helps SMBs to distinctly showcase their brands that future-proof the business's presence on the web.
New York (PRWEB) June 06, 2013
Drupal is an open source CMS that gives its users a great deal of flexibility to modify, share, and distribute content. Used in more than 200 countries with 180 languages, it has now grown into a powerful content management system which is more than a CMS. It is a unique solution that is perfect for a small business and scalable for any large enterprise.And to help businesses leverage the potential of the robust framework, the NY based tech firm has launched custom Drupal development services in New York.
Highly regarded as one of the best website frameworks available, the popular CMS is rapidly gaining adoption all over the globe. Drupal is a very powerful tool, which organizes complicated structures and complex content with apparent ease. Unlike other website content management systems that offer narrow frameworks and custom coding, Drupal offers out of the box solutions for online entrepreneurs to showcase their brands in an interactive and highly-useable environment. Helping small businesses to get noticed, drive traffic, and share important content in a content hungry world, Drupal offers several other advantages. They include flexible web designing, extensive API Support, search engine friendly features, mobile ready features and fairly quicker development time. Besides, by offering unlimited scalability, it can support specific assignments without external extensions. In short, Drupal is highly flexible and, therefore, is great for large, complex, advanced websites that manage sensitive content. 
Drupal allows its web designers to create highly usable and interactive web designs that attract greater number of users and thereby increase traffic. With more than 16,000 modules and thousands of free designs and plug-ins, Drupal has gained 7.5% increase in its market share over the past year. Drupal CMS helps in online management of websites to achieve more fruitful results. Its features are easy to use, and facilitate greatly in managing huge amount of content rich data. Moreover, it drastically reduces operational barriers and costs, while offering internet merchants unparalelled freedom to manage websites.
Compared to other CMS tools, Drupal has a clean core code and thousands of free modules, rendering developers much needed scalability required for developing web applications. Also its popularity among European, Asian and American businesses make it an ideal framework suited for global requirements. Ensuring global clientele absolute flexibility and functionality as per the specifications within the stipulated time, the NY based firm offers

Drupal CMS Development
Drupal themes and modules
Drupal Extension Development
Drupal e-commerce solutions
Custom Drupal Development
Drupal Deployment
Drupal Application Development
"The customized Drupal services designed by the expert team helps SMBs to distinctly showcase their brands that future-proof the business's presence on the web" stated Mr. Vinod Subbaiah, the CEO and Founder of Asahi Technologies.
To help firms learn more about custom Drupal development, Asahi Technologies provides free online consultations to clients letting them understand their development options. The firm provides also web solutions for popular CMS like Joomla and WordPress.
About Asahi Technologies
Asahi Technologies is a New York based web design and development firm that provides software consulting and Web solutions to small and medium level businesses all across North America. Asahi Technologies specializes in responsive design, cloud computing, online marketing, mobile application development and open source technologies. Under the leadership of Mr. Vinod Subbaiah, who himself started his career as a software programmer, Asahi Technologies' team comprises of experienced software professionals having extensive knowledge of technology with B2C and B2B operations. The firm's headquarters is located in New York City, NY.