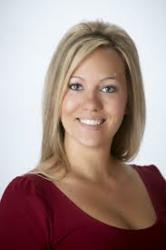 Boise, Idaho (PRWEB) June 06, 2013
Gone are the days when couponing was considered an activity limited to the financially restrained. These days, everyone, regardless of their financial status, utilizes coupons one way or the other. To provide an idea as to how popular coupons have become, a study published by eMarketer on http://goo.gl/eXhfl revealed that the percentage of digital coupon users in the United States alone are likely to increase by 4.6% in 2013. In other words, about 49% of all adult internet users are likely to redeem a coupon in the year of 2013. Unfortunately though, despite the increase in usage, couponing is not simple at all. Instead, it is an art that requires the learning of certain skills and knowledge. In order to successfully make use of coupons, shoppers simply have to acquire certain skills. Without knowing the art of effective couponing, the benefits will only be limited. Thus, this is where Jessica Hacker's living on a coupon comes in. By providing some insightful knowledge about the use of coupons, the initiative not only aims to make couponing more accessible, but also a whole lot easier.
Jesscia Hacker's Initiative
For budding couponers and regular shoppers alike, living on a coupon is the perfect source of all couponing knowledge. The initiative offers clients all they could possibly want to know about coupons, ranging from physical demonstrations carried out by Jessica Hacker herself to offering insights on the official website. While the former involves paid shopping trips, the latter provides clients with several different coupon related tools. Furthermore, online classes are also offered for clients living at a distance.
About Living on a coupon
With unparalleled pedigree and expertise, Jessica Hacker's living on a coupon is the one stop destination for couponing. Those interested in acquiring professional couponing knowledge can visit http://www.livingonacouponsecrets.com. More information about how to maximize savings through the use of coupons can be acquired on http://www.livingonacoupon.com.