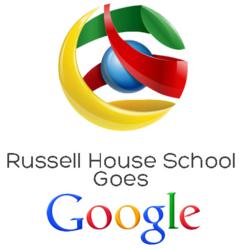 Google Apps has not only sparked enthusiasm and innovation among pupils and staff but also improves learning and engagement for all - Craig McCarthy, Head Teacher.
UK - (PRWEB UK) 6 June 2013
London: The move to Google Apps for Education was borne out of a desire to equip pupils with essential IT skills that are truly embedded into each aspect of the curriculum and not as a discrete subject on the timetable.
The majority of pupils already had access to the Internet outside of school and now have the ability to work online to complete both school and homework. Headmaster, Craig McCarthy, told us, "The experience our pupils are now moving toward is one of truly embedded IT, largely free from the constraints of the 30-minute ICT lesson."
The implementation of the 'cloud' within the school enables students to work from anywhere and avoids concerns surrounding portable memory devices (memory sticks etc), which are easily lost (especially by pupils) and bring in risks of viruses.
Pupils and staff have all been given an account with access to Google Apps and, in particular, Google Drive which enables pupils to communicate with each other at a distance to allow for collaborative working like never before. Craig McCarthy added, "Through the Apps environment, pupils can now create websites, presentations and documents, all of which hone research skills, computer literacy skills and enhance the pupils' ability to be effective communicators, which is so important in modern society."
Pupils are then encouraged to make use of Google Spreadsheets to demonstrate their work, which, in turn, builds critical thinking and confidence for public speaking. "All of these skills are a precursor to the modern workplace which, as a school, is important to us. We want to ensure our children are ready to face secondary school and beyond with confidence," Mr McCarthy explained.
This was a new venture for many of the Russell House staff, so training was a core element in the planning of the project. AppsCare's Google Enterprise certified specialists were brought in to build on the in-house training programme with bespoke staff training events. The dedicated and enthusiastic staff at Russell House were excited to learn and to champion the movement, sharing newfound knowledge with colleagues. This inevitably enhanced their own continuing professional development and the learning experience of each child within the school.
In addition to pupils reaping benefits, teachers have changed the way they work too. The ability to publish and edit documents collaboratively with remote access is a powerful management tool. It improves efficiency and leads to more innovative, creative and compelling ideas in developing lessons for pupils, and for the development of the school as a whole. Google Apps has not only sparked enthusiasm and innovation among pupils and staff but also improves learning and engagement for all.
"The continuing success of our school reflects our ability to harness innovation in the pursuit of educational excellence. The world around us is changing and we too are changing the way we do things to ensure the manner in which our children learn and collaborate is relevant to the needs of the 21st century," said Mr McCarthy.
Russell House is an IAPS school for girls and boys aged from 2-11 in Otford, near Sevenoaks in Kent. Next year, it is celebrating its 75th anniversary. For more information about the school, or to arrange a visit, please call Mrs Roper on 01959 522352, or send her an email mr@russellhouseschool.kent.sch.uk.
About Google Apps for Education: Google Apps for Education is a free suite of hosted communication & collaboration applications designed for schools and universities. Google Apps includes Gmail (webmail services), Google Calendar (shared calendaring), Google Talk (instant messaging and voice over IP), Google Docs (online document creation & sharing) and a Start Page for creating a customizable homepage on a specific domain, as well as administrative tools, customer support, and access to APIs to integrate Google Apps with existing IT systems.
32 ways to use Google Apps in the classroom - VIDEO
About AppsCare: AppsCare®, powered by Netpremacy Global Services is proud to be recognised as a Google Premier Enterprise Partner, supporting over 2500 customers in 33 countries worldwide. A small number of our customers include; MiddleSex University, Russell House School, The British School of Kuwait and The University of Bristol. AppsCare® comprise 10+ years experience deploying technical solutions for education establishments and enterprise of all sizes and geographies. For more information on how we can specifically help your establishment, register for our upcoming seminar.