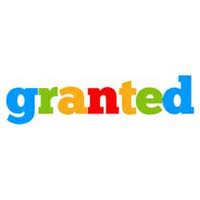 School officials are often pressured by concerned parents to address student safety, especially in light of well-publicized school shootings.
Pasadena, California (PRWEB) June 06, 2013
Even as the country has been hit by several highly publicized shootings over the past few years, a recent study shows that school violence has actually decreased in U.S. schools as school spending on security has gone up. Nearly 30 percent of U.S. schools employ armed security staff, and hiring trends on Granted.com have reflected this trend in the education sector employment.
In spite of the media attention that gun violence has gotten in the U.S. recently, a recent study released by the Department of Justice and Bureau of Justice Statistics shows that school violence has actually decreased over the last twenty years. In 2010-2011, there were 11 youth homicides which took place in school, or a rate of less than 2 percent. School "nonfatal victimizations" were far higher, with nearly 1.2 million incidents reported in 2011 by students between ages 12 and 18 years old, although the study also found that total violence and theft were down from a decade ago. Significantly, most schools have increased their security and safety measures from 2000-2010, including requiring all faculty to wear ID badges, installing security cameras, and hiring armed officers to patrol school hallways. Twenty-eight percent of schools in 2010 employed armed staff on campus.
The study's findings may be hard to believe in light of recent shootings at an Aurora movie theatre, Wisconsin Sikh temple, and Connecticut elementary school. The media coverage on the shootings, as well as the recent unsuccessful attempts to reform gun sale regulations, has kept the issue of gun violence front and center. However, statistically speaking, such mass shootings are actually infrequent – especially in school settings.
At the same time, school officials are often pressured by concerned parents to address student safety, especially in light of well-publicized school shootings. Granted.com, a leading job aggregation service, has seen consistent hiring of security officers in the education sector, as districts bulk up security measures in efforts to reassure students and parents that school facilities are safe. As of the time that this press release was written, Granted listed nearly 62,973 school security jobs. Employers included everything from the elementary schools to university and college campuses. Not all of the positions were for armed security staff; some merely sought employees who could oversee school procedures like visitor check-in and screening students and teachers. Many of the job descriptions were a blend of security officer and school disciplinarian, seeking employees who could be on the alert for potential violence, as well as discipline unruly students.
About Granted
Granted.com is a job search site based in Pasadena, CA. It is a part of the Employment Research Institute and owned by A. Harrison Barnes.