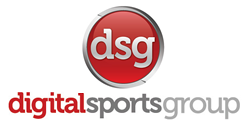 The Facebook page has become a thriving hub for the Tottenham winger since its launch.
(PRWEB UK) 7 June 2013
The Facebook page has become a thriving hub for the Tottenham winger since its launch and now boasts a vibrant and rapidly growing community of fans. The Facebook page along with Gareth Bale player profile on football.co.uk provide the only online location of the official PFA biography, lifetime stats, news and high resolution gallery.
A talented left-sided player who joined Tottenham Hotspur from Southampton in May 2007 when he was still only 17 years old. 
Gareth started out as an attacking left back but has subsequently pushed forward into a more advanced role on the left side of midfield. Gareth has plenty of pace, good passing skills and contributes a healthy tally of goals. 
He has since gone on to produce some superb performances, perhaps the best of which came in the Champions League tie away to Inter Milan in October 2010 when he scored a hat-trick. He went on to set up two of his team's goals in the return fixture which saw Spurs triumph over their Serie A opponents. 
Head of Operations at DSG, Matthew Tait had this to say "Gareth Bale really has no shortage of fans after his performances for Wigan in recent times, and we can see that by the success of his PFA Facebook page."
"All of us here at Digital Sports Group are proud we've had the opportunity to work with The PFA to give the fans a fantastic and unique fan resource for Gareth Bale."
DSG became the official digital partner of the Professional Footballers Association (PFA) earlier this year and have since launched a number of Player Profile fan pages on social media site Facebook as well as providing official player pages on their football news site football.co.uk.