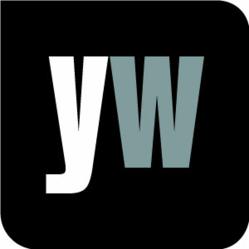 London, UK (PRWEB UK) 29 June 2013
According to a new study, scheduled for presentation June 4th at the annual meeting of the Associated Professional Sleep Societies in Baltimore, there's a link between sleep duration and suicidal thoughts among people with insomnia. Researchers at the University of Pennsylvania found that every additional hour someone with insomnia sleeps is associated with a 72% drop in the likelihood of moderate or high risk of suicide.
In a news release from the American Academy of Sleep Medicine, study author, Linden Oliver, clinical research coordinator for the university's behavioural sleep medicine research programme, commented, "We were surprised by the strength of the association between sleep duration and suicide risk. A 72% decrease in the likelihood of moderate or high suicide risk with a one-hour increase in sleep is interesting given the small sample size." (http://www.healthfinder.gov/News/Article/676515/sleep-duration-linked-to-suicidal-thoughts-in-people-with-insomnia)
With this in mind, Yourwellness Magazine explored ways to prevent suicide. According to Yourwellness Magazine, "Suicide is an increasingly worrying issue around the world, with the rates of people taking their own lives on the increase. On average, twice as many people take their own lives as are murdered – this amounts to around 100 Americans every day, and many more (around 8 million Americans) seriously consider taking their own lives every year."
Yourwellness Magazine outlined three ways in which suicide can potentially be prevented:
1. Health care reform should take mental health and suicide reform into consideration, providing more strategies for dealing with those who are at risk of suicide. In addition to this, the situation should be monitored so that any changes in suicide rates can be noted.
2. Having people change the way that they think and talk about suicide is also really important. The media should be encouraged to promote mental health, resilience, support and recovery and to help change attitudes towards suicides.
3. Using social media should be encouraged, with family and friends reporting any worrying status updates and comments to a helpline. Relatives and friends of those at risk of suicide are also encouraged to limit their access to guns and to watch out for symptoms of depression.
To find out more, visit the gateway to living well at http://www.yourwellness.com, or read the latest issue online at http://latestissue.yourwellness.com.