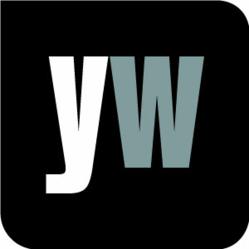 London, UK (PRWEB UK) 24 June 2013
According to a new study, which was published online July 2013 in the Journal of Gastrointestinal Surgery, people with high levels of cadmium in their urine are much more likely to die of liver disease than those with lower levels. The researchers explained that a high level of cadmium in urine is evidence of long-term exposure to the heavy metal that is present in industrial pollution and tobacco smoke. (http://link.springer.com/article/10.1007%2Fs11605-013-2210-9)
In a university news release, study leader Dr. Omar Hyder, a postdoctoral fellow in the department of surgery at the Johns Hopkins University School of Medicine, commented, "We already know about the health hazards of heavy metals like lead and mercury, but we don't know much about what cadmium does to the body. In mice, chronic cadmium exposure has been shown to cause liver failure, but we need to understand more about the factors that may cause liver disease in humans, and whether we can do anything to prevent it." (http://www.healthfinder.gov/News/Article/676276/high-cadmium-levels-may-raise-risk-for-dying-from-liver-disease-study)
With this in mind, Yourwellness Magazine investigated ways in which diet can prevent liver disease. According to Yourwellness Magazine, "The liver's primary function is to process and remove the toxins in your body. So it is important that your diet helps your liver to function in as easy a way as possible, through removing as many toxic elements from your diet as you can."
Yourwellness Magazine outlined four main ways to construct a liver cirrhosis-preventing diet:
1. Avoid alcohol, salt and saturated fats – These will make the liver work harder than it needs to.
2. Include omega three fats and natural fats found in nuts, seeds and fish.
3. Opt for lean sources of protein (or tofu), eggs and raw vegetables, to avoid unnecessary salt or fat.
4. Coffee is a surprisingly good option, as it can help the liver, but try to avoid adding sugar or cream as this will counteract any benefits the coffee will bring.
To find out more, visit the gateway to living well at http://www.yourwellness.com, or read the latest issue online at http://latestissue.yourwellness.com.