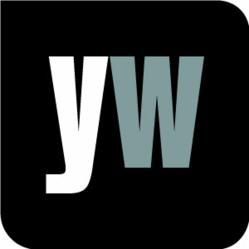 London, UK (PRWEB UK) 25 June 2013
According to a new study, appearing in the May issue of the Journal of Health Care for the Poor and Underserved (http://www.press.jhu.edu/journals/journal_of_health_care_for_the_poor_and_underserved/), low-income, minority parents have more realistic views about their teens' sexual activity and are more open to vaccinating their daughters against the cervical cancer-causing human papillomavirus (HPV). Conversely, white, middle-class parents are more likely to put off vaccination for their daughters.
In a university news release, study lead author Dr. Rebecca Perkins, a professor of obstetrics and gynaecology, commented, "Approximately 33,000 Americans will get an HPV-related cancer each year, many of which can be prevented by vaccination. Solid communication between parents and providers is the key to improving HPV vaccination rates, which is what this study seeks to measure." (http://www.healthfinder.gov/News/Article/676403/low-income-minority-parents-more-open-to-hpv-vaccine-for-girls-study-says)
With this in mind, Yourwellness Magazine reported on recent research which found that HPV is present in most new sexual relationships. According to Yourwellness Magazine, "Studies have shown that young adults engaging in new sexual relationships have a fifty-fifty chance of being infected with the human papillomavirus, or HPV. The research conducted by the McGill University showed that 56% of new young couples had the virus, with 44% having the form of HPV which can cause cancer."
Yourwellness Magazine explained that HPV can be passed between partners via both vaginal and anal sex, as well as oral and genital to genital contact. It is thought that around six million people become infected with the disease annually, and there are many forms of this virus to contend with. Many of these varieties can lead to genital warts, but more worryingly some can cause cervical cancer. Yourwellness Magazine noted that there are two vaccines available for girls and women, which can help protect against cervical cancer and prevent genital warts as well.
To find out more, visit the gateway to living well at http://www.yourwellness.com.