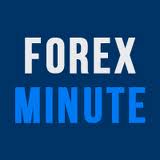 Trading commodities actually offer immense potential to traders and market-savvy investors
London, UK (PRWEB) June 08, 2013
ForexMinute, a leading online trading portal, now provides the latest commodity news to the traders, trading commodities. This news feed helps all traders to keep themselves updated with the latest market trends with Forex.
Trading commodities actually offer immense potential to traders and market-savvy investors. In fact, commodities are quite easy to understand as far as fundamentals of demand and supply are concerned. Traders can come to terms with the risks and advantages of trading in commodities futures before taking a leap. However, pricing in commodities futures has been less volatile compared with equities and bonds; thus, trading commodities provides an efficient portfolio diversification option.
Moreover, the commodity market facilitates trading in various commodities. It may be a derivative or a spot market. In the derivatives market, various financial instruments based on commodities are traded whereas in the spot market, commodities are bought and sold for immediate delivery.
The leading financial expert at ForexMinute says, "Gold seizes gains after rising the maximum in two weeks based on speculation that the Federal Reserve will continue with its asset purchasing program in order to speed up resurgence. Spot gold advanced by 0.3% to USD1,415.15 for an ounce and was at USD1,411,80 in Singapore. The price hike of 1.7% noted yesterday was the highest since May 20. Cash silver slumped by 0.2% to USD22.6819 an ounce."
Above all, traders and brokers can avail all the latest updates at ForexMinute via all the leading social media sites like Facebook, Forex Blog, Google+, Linkedin, RSS news feed, Twitter and YouTube as well.
About ForexMinute:
ForexMinute is the world's leading Forex news website, providing investors all the required tools to become a top class Forex trader. The ForexMinute.com team offers global investors an array of resources, including financial news by the minute, fundamental analysis, technical analysis, Forex tools and much more. The aim of ForexMinute is to provide investors the leading Forex education tools, so they can visit their leading Forex portal whenever it suits them.
For more information, visit http://www.forexminute.com or call +1 800 758 5780
You can have the ForexMinute newsletter delivered to you each trading day. Simply sign up today. You will be kept up to date on the latest market action. It's free and simple - http://www.forexminute.com/newsletter.