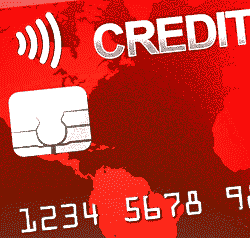 new shopping experiences before, during and after payments will be what truly distinguish mobile wallets
Birmingham, Inverness, Wales (PRWEB UK) 6 June 2013
According to a recently published article by the GottaBeMobile, Starbucks have launched its own app which you can use to pay for your beverages and food purchases (however you need to connect it with a Starbucks' prepaid card first).
The coffee chain's app has been a huge success in the United States and has been responsible for bringing in the bulk of the $500 million worth of transactions in North America.
Part of the apps success is attributed to its simplicity. It allows consumers to use their Android or iPhone at Starbucks where they can display a bar code from their phone which can be scanned at the point of purchase. The amount is immediately deducted and users can top up their prepaid card through their phone or a nearby retail store.
Starbucks has become the US leader in mobile payments ever since the application launch, "Whereas mobile wallets that can be used at multiple merchants have yet to gain traction." (Berg Insights)
Lars Kurkinen, telecom analyst, told Berg Insight "Value-added services that enable new shopping experiences before, during and after payments will be what truly distinguish mobile wallets from the traditional payment instruments."
A compareandsave.com spokesperson commented: "We already have some credit cards in United Kingdom that offer contactless payment for small amounts and the number of transactions grow incrementally. Starbucks has already introduced the application in the UK and given the convenience of mobile payments, it is a trend that will be picked up by more retailers as it is a faster, safer and convenient way of paying for your purchases."
_______
compareandsave.com is one of the UK's leading personal finance comparison websites. Based in Colchester, Essex, compareandsave.com has been helping UK consumers get a better deal on credit cards, savings accounts, personal loans and more for over five years