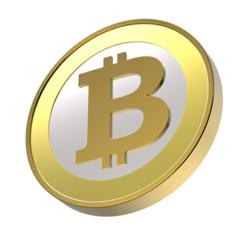 According to one of the latest Bitcoin news, "Bitcoin has received supporting voices from the pro-democracy activists operating in countries run by autocratic regimes
London, UK (PRWEB) June 09, 2013
ForexMinute, a pioneer in providing Forex news now includes a new section for Bitcoin news on its website. This section gives complete updates on the latest news related to Forex and Bitcoins. It keeps Forex traders fully updated while trading bitcoin.
According to one of the latest Bitcoin news, "Bitcoin has received supporting voices from the pro-democracy activists operating in countries run by autocratic regimes. Now, they can receive funds and operate more effectively which would have not otherwise been possible under the national currency of the country as it is regulated quite a lot."
As per this news portal bitcoin promoters claim that the original power of Bitcoin lies not in a 'speculative bubble, but in its potential to put currencies outside of the control of governments, or law enforcement agencies'
Moreover, ForexMinute also showcases some of the most established affiliate programs from different portals which offer their affiliates with great trading tools and high conversions. These affiliate programs at ForexMinute ensure higher earnings, attractive revenue shares and a hybrid of outstanding CPAs.
Nonetheless, all the affiliate programs offer proper leveraged income pay structures and high consumer benefits. This allows traders to have bitcoin banners in various sizes, plenty of graphical adverts optimized especially for selling. In fact traders can also keep tracks of real-time visitors, commission figures, sales figures and performance details.
Apart from providing Bitcoin news this online trading portal also keeps Forex traders fully updated while trading bitcoin with the latest charts, moving averages, etc. amongst others.
About ForexMinute:
ForexMinute is the world's leading Forex news website, providing investors all the required tools to become a top class Forex trader. The ForexMinute.com team offers global investors an array of resources, including financial news by the minute, fundamental analysis, technical analysis, Forex tools and much more. The aim of ForexMinute is to provide investors the leading Forex education tools, so they can visit their leading Forex portal whenever it suits them.
For more information, visit http://www.forexminute.com or call +1 800 758 5780.
You can have the ForexMinute newsletter delivered to you each trading day. Simply sign up today. You will be kept up to date on the latest market action. It's free and simple - http://www.forexminute.com/newsletter.