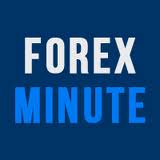 ForexMinute supports various Forex financial tools like City Times Ticker, RSS feeds, Live Forex Rates Ticker, Bitcoin news feeds
London, UK (PRWEB) June 09, 2013
ForexMinute, the world's leading Forex news online portal is now offering Forex financial tools to help brokers guide their subscribers. These Forex tools allow investors to trade in Forex and understand about Forex brokers and Binary Options.
ForexMinute supports various Forex financial tools like city times ticker, RSS feeds, live Forex rates ticker, Bitcoin news feeds, Fibonacci calculator, pivot point calculator, profit & loss calculator, exchange rates tool, currency convertor, unique economic calendar, etc. amongst others.
A representative while elaborating the financial tools stated, "ForexMinute offers a unique economic calendar to keep you up to date with the most important economic events. The calendar includes previous, forecasted and actual results for the leading events. The economic calendar contains the most important economic events in the financial markets. You may follow the previous, forecast and actual results as they are released from the newswires. The economic calendar displays the time, importance and event – making it easy to stay up to date with the latest economic news."
Apart from above, the exchange rate tools that compare the leading currencies in the Forex market and can be completely customized according to the users website, the profit & loss calculator which allows user to calculate the profit or loss of their trades and the live Forex rates ticker which is easily added by webmasters to their websites, Facebook pages and blogs are quite popular.
Moreover, with this online portal, traders can access various different features like Forex reviews of numerous online brokers, fundamental analysis, minute to minute financial news, technical analysis, numerous resources related to the global markets and many more.
About ForexMinute:
ForexMinute is the world's leading Forex news website, providing investors all the required tools to become a top class Forex trader. The ForexMinute.com team offers global investors an array of resources, including financial news by the minute, fundamental analysis, technical analysis, Forex tools and much more. The aim of ForexMinute is to provide investors the leading Forex education tools, so they can visit their leading Forex portal whenever it suits them.
For more information, visit http://www.forexminute.com or call +1 800 758 5780.
You can have the ForexMinute newsletter delivered to you each trading day. Simply sign up today. You will be kept up to date on the latest market action. It's free and simple - http://www.forexminute.com/newsletter.