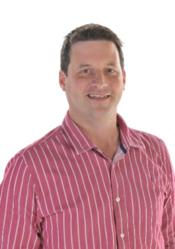 With James' background, he will be an asset to our dynamite client service team and I'm confident James will fit right in and delight customers right off the bat.
(PRWEB) June 08, 2013
As an expanding Digital Marketing Agency, Intergage is delighted to welcome James Chetwode, a new Account Manager, to their Client Services team.
Excellent client service is at the heart of everything Intergage does, with the focus on being a complete marketing partner, not simply a service provider.
James Chetwode was brought in to work with Account Directors, Training and Support Co-ordinators and, most importantly, clients.
With over 300 clients to support, James will play a pivotal role in ensuring that Intergage clients receive the highest quality service.
With background as a Marketing Manager for an ethical travel company specialising in volunteering expeditions, James was responsible for marketing the company through a variety of medium including press coverage, Web marketing, social media and trade shows like WTM.
This experience makes him perfectly suited in his new role for Intergage, which encourages their client services team to become experts in the world of Web marketing.
Marketing Director, Paul Tansey, said: "We are excited about James joining our expanding client services team because it means we can continue to exceed our customer's expectations and wow them with our knowledge."
"With James' background, he will be an asset to our dynamite client service team and I'm confident James will fit right in and delight customers right off the bat," he added.
One of James' first tasks will be to help clients with their Web Content Management System, which is currently the platform to over 600 websites.
The Client Services team pride themselves on being able to answer the vast majority of queries first time on the phone with the client.
As well as offering this level of support, the Client Services team also offers website reviews as part of a client's subscription. This ensures that, after their website has been built, clients have tangible evidence of results from their website and they understand where to make any improvement.
Should a client need more specific technical or Web marketing assistance, Intergage has teams waiting on hand.
The Intergage Development team ensures all Intergage websites run smoothly 24/7 – important to any business. This is achieved through a combination of Intergage's expertise and the utilisation of Rackspace, the industry leaders for website hosting.
The Web Marketing team can also provide support for any online marketing enquiries clients may have through consultancy sessions. As well as this support, clients also have access to a number of digital marketing courses including:

Content Marketing
Facebook for Business
LinkedIn for Business
Twitter Marketing
Google+
Google Tools
Google PPC Basics
Video Marketing
Blogging for Business
Successful Branding
Successful PR
User Experience
All Intergage clients that have a full subscription can attend all of the workshops without charge. Intergage also provides bespoke support to businesses of all sizes on a consultancy level. This is perfect for any business wishing to gain a deeper understanding of how to achieve results online.
In addition to on-site consultancies the team regularly delivers presentations and workshops around topics such as social media and content marketing throughout Hampshire and Dorset. Their next presentation, on the topic of paid search, will take place on the 26th June at the Bartley Lodge Hotel in the New Forest, Hampshire.
For regular updates from the web marketing team and other "Intergagers", subscribe to their blog here.
For more information about the appointment of James or any of Intergage's services please contact Intergage Marketing Manager Emma Barrow on 0845 456 1022 or visit the Intergage website: http://www.intergage.co.uk.