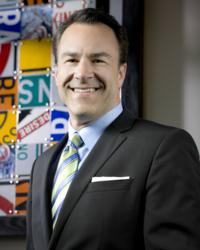 I really believe in what I do and I want to ensure that I always bring the best possible service and results for my clients.
- Jason Waechter
Southfield, MI (PRWEB) June 06, 2013
It's official! Attorney Jason Waechter is honored to have been selected by his peers for the 2013 edition of The Best Lawyers in America and Best Lawyers in Michigan. According to the Best Lawyers© website, "Best Lawyers® lists have earned the respect of the profession, the media, and the public, as the most reliable, unbiased source of legal referrals anywhere."
There is a rigorous nomination process for a lawyer to be included in The Best Lawyers in America and Best Lawyers in Michigan. Waechter's nominators know about his track record and the market he works in, because they are also leading lawyers who work in the same areas of practice in the same part of the country.
While the nomination forms are confidential, it's easy to presume that Waechter's nominators considered the fact that he has won millions of dollars for his clients over the last 20 years, and has obtained awards of a million dollars or more for several clients. Waechter is commonly known as The Motorcycle Lawyer, but he also specializes in:

In addition to his success rates, it can also be assumed that Waechter's nominators considered the value of the service he provides to his clients. His firm offers free consultations and a no-win, no-fee policy, and presents a wealth of pertinent information to clients via their website. Waechter also writes columns for two motorcycle magazines, and frequently publishes press releases and articles on salient topics to his areas of practice. For example, when Gov. Rick Snyder proposed changes to Michigan's no-fault auto insurance laws, Waechter was one of the first lawyers to weigh in on the subject, providing valuable information on how the changes will affect Michigan drivers, and how they can voice their opinions on the subject. Finally, Waechter's firm has thoroughly researched and affiliated itself with the best law firms across the country, ensuring that no matter where an injury takes place, clients know they will get the very best representation.
"It's a real honor to be considered one of The Best Lawyers in America," says Waechter. "I really believe in what I do and I want to ensure that I always bring the best possible service and results for my clients. It's very flattering and humbling to know that my peers recognize my commitment."
###
Jason Waechter has spent two decades cementing his reputation for results. Jason's four lawyer law firm can assist in any personal injury case but over the years he has specialized his practice to motor vehicle accidents. Jason has contributed significantly to safety education and accident prevention. He has entrenched himself as one of the nation's premier lawyers, recently being named to the Michigan Super Lawyers and Michigan's Best Lawyers & Law Firms.