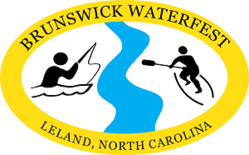 We have so much to do that doesn't cost a penny. We're bringing attention to "Leland In the Middle of Bliss," and all it has to offer."
Leland, NC (PRWEB) June 07, 2013
This northern Brunswick County town is often overshadowed by its neighbors — the big city of Wilmington to the north and the famous Brunswick beaches to the east. But Leland and its surrounding small towns have a wealth of natural beauty and outdoor activities that deserve recognition, and a new festival will shine a spotlight on these features, which include the Brunswick River, Green Swamp Preserve, Brunswick Nature Park and many parks and preserves.
Brunswick WaterFest, planned for Sept. 20 through 22, will showcase the natural resources of the Leland area with guided outdoor activities, entertainment, educational programs and a day-long, family-oriented festival.
"Leland has this natural beauty that has been underutilized and under-recognized," says Glenda Browning, executive director of Leland Tourism Development Authority, which is organizing the festival. "We have rich resources — rivers, tributaries, parks, waterfowl and birds, alligators and wildlife, woods and parks. We have so much to do that doesn't cost a penny. We're bringing attention to 'Leland In the Middle of Bliss,' and all it has to offer."
Events throughout the weekend will include:
Kayak Fishing Tournament
Adult and Kid Stand up Paddleboard Races
Full Moon Kayak Tours
Eagle Island Birding Kayak Adventure
Birding Big Day
Brunswick Nature Park Bird Walk
Brunswick Town and Orton Park Bird Walk
On Saturday, Sept. 21, the WaterFest festival will be held at Brunswick River Park 10:00 am until 4:00 pm. The festival will feature educational exhibits, kids' activities, entertainment, food and much more for all ages.
"WaterFest will bring a wide variety of outdoor enthusiasts to Leland to see the many opportunities we have for people to get outside and enjoy the natural beauty of this wonderful corner of southeastern North Carolina," says Niel Brooks, executive director of Leland Parks and Recreation, which is helping organize the festival.
For more information or to register for events, go to BrunswickWaterFest.eventbrite.com.
WHAT: 1st annual Brunswick WaterFest
WHEN: Sept. 20-22, 2013. Main festival on Sept. 21 from 10:00 am to 4:00 pm
WHERE: Various locations; festival at Brunswick River Park, 580 River Road, Leland
INFO: BrunswickWaterfest.eventbrite.com or 866-529-0967