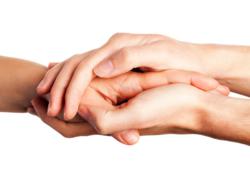 New York, NY (PRWEB) June 08, 2013
NY SportsMed (NYSM), a leading provider of non-surgical sports medicine and physical therapy services in Manhattan, New York, is pleased to announce the recent addition of two specialized hand and occupational therapists to the staff of their New York City practice. Occupational/Hand & Upper Extremity Therapist Laurie Pacheco is located at the practice's Union Square location at 37 Union Square West. Sharry Wallach, a Certified Hand Therapist, is headquartered at the company's Columbus Circle location at 1841 Broadway at 60th Street.
Laurie and Sharry both received Master's degrees from New York University (NYU), with a specialization in the hand and upper extremities. They treat acute injuries and chronic conditions affecting the hand and upper extremities, and also provide post-surgical rehabilitation. Workplace ergonomic assessments are a key aspect of the treatment they offer and are designed to avoid strain and prevent injury. Additionally, Laurie has advanced training in lymphedema rehabilitation and Kinesio-taping.
Pain affecting the upper extremities is often caused by repetitive strain. This is typically associated with common workplace routines (such as computer use), although it can also be the result of recreational activities, like golf or tennis. The Occupational Safety and Health Administration (OSHA), the U.S. Bureau of Labor Statistics and the National Center for Health Statistics have indicated that repetitive strain injuries are the most common health problem in the U.S., affecting hundreds of thousands of people and costing more than $20 billion annually in workers compensation. Almost two-thirds of all occupational health issues reported result from exposure to repetitive strain and trauma to the upper body (primarily the wrist, elbow and shoulder), with carpal tunnel syndrome resulting in the highest number of days lost among all work-related injuries.
NYSM is now poised to offer specialized treatment for a host of hand and upper extremity conditions, from acute injuries affecting tendons, ligaments and nerves to more chronic pain and disability resulting from repetitive strain, such as carpal tunnel syndrome and tendonitis, as well as osteoarthritis. Some of the conditions that NYSM's new hand specialists treat include:

Repetitive Strain Injuries (Carpal Tunnel Syndrome, Tendonitis, Tenosynovitis, Bursitis)
Arthritis (and other inflammatory conditions)
Soft Tissue, Ligament, Tendon and Nerve Injuries
Sprains, Strains, Fractures and Dislocations
Traumatic Hand Injuries, Amputations
Lymphedema, Edema
Dupuytren's Contracture
Trigger Finger
Ganglion Cysts
The goal of hand and upper extremity therapy is to maximize functional recovery for self care, work and leisure activities. Treatment is focused on improving range of motion, maximizing dexterity, increasing strength, diminishing swelling and reducing pain, tingling or numbness due to conditions affecting the hand, finger, wrist, elbow, forearm or upper arm.
"We look forward to adding further specialization to our team with the addition of our new certified hand therapists," states Dr. Michael Neely, a board-certified sports medicine physician in Manhattan and the Medical Director of NY SportsMed. "With the addition of Sharry and Laurie, NY SportsMed is now better equipped to meet the growing demand for hand and upper extremity therapy from New Yorkers experiencing and pain and dysfunction, whether due to an acute injury, such as a fall, or a more chronic condition, such as carpal tunnel syndrome."
To achieve optimal outcomes, Sharry and Laurie follow the same treatment philosophy that has long been a standard at NY SportsMed. The therapists devise comprehensive treatment plans following a thorough evaluation and functional assessment of each patient, while also taking into consideration lifestyle factors and overall health issues. A variety of treatment techniques, methods and modalities are then utilized, including therapeutic exercises, hands-on physical therapy techniques and other modalities, as well as custom splinting when appropriate. Patient education and ergonomic workplace assessments are also an integral part of treatment, designed to prevent future injury.
NY SportsMed has gained recognition as one of the leading providers of non-surgical sports medicine and physical therapy services in New York City. The growing practice continually adds therapists and practitioners to the staff that offer expertise in key areas of treatment. With the addition of a new Certified Hand Therapist and Occupational/Hand & Upper Extremity Therapist, Manhattan's NYSM is poised to offer exceptional hand therapy and upper extremity rehabilitation and treatment to those living and working throughout the metropolitan NY area.
For additional information about the specialized hand and upper extremity therapy offered at NY SportsMed, or to schedule an appointment for physical therapy of the hand or upper extremities in NYC, contact NY SportsMed at 215-750-1110 or visit their website at http://nysportsmed.com.