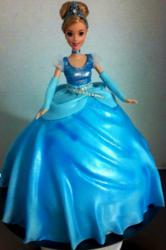 "Social Media Marketing is an essential pillar of the business, not an accessory, use it more often and use it well." - Ciaran Connolly, Co-Founder of ProfileTree
London, UK (PRWEB) June 10, 2013
What happens when an Electrical Engineer and Mum get together? The Owner of Monica's Bundt Cake Co. talks to ProfileTree today about making Simply Amazing Cakes.
Monica spoke about her inspiration behind becoming a baker, "Being an electrical engineer by Major, I was always creating things, and being a mom, I was always planning birthday parties. In baking I found my both passions."
She praised the fact that she is working independently citing, "You get to be creative as much as you want."
She advises people thinking of starting a small business to study the situation well. "Please do your homework, if you are buying an existing business, ask many questions, especially about profits not only cost," she said.
In the interview, Monica stressed the importance of using social media to promote the business as often as possible.
Ciaran Connolly, Co-Founder of ProfileTree said, "Social Media Marketing is an essential pillar of the business, not an accessory, use it more often and use it well."
Profile Tree's main goal is to help small business owners reach new customers every day with the most innovative online marketing tips and techniques.
About ProfileTree: ProfileTree is a free listing service where self-employed and small business owners can create an online marketing profile. From Pencil or Portrait Artist to Self-Employed Service Providers - anyone can create a skills profile on ProfileTree for free.
The website also enjoys sharing motivation photos for the self-employed, helping with focus and drive. From professional wedding photographers to anyone offering a service - it can be listed online today.