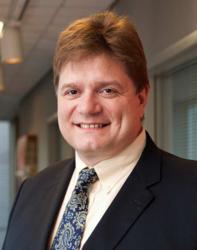 (PRWEB) June 06, 2013
Aric Krause, Ph.D., an 18-year veteran of teaching and leadership in higher education, was named vice provost and dean of the Graduate School at University of Maryland University College. Krause began his new position at UMUC on June 3. He previously served as dean of the Division of New Learning at Salt Lake City's Westminster College.
"Krause brings nearly two decades of effective academic leadership and educational innovation to UMUC's continuing mission to provide exceptional and affordable higher education to working adults," said Marie Cini, provost and senior vice president for academic affairs at UMUC. "His record of inclusiveness and collaboration will help us build on the university's commitment to wide-ranging academic endeavors that can be adapted to real-world challenges."
As dean at Westminster College, Krause led the development of a degree-completion program for adult learners, a rebuilding effort for graduate programs, and the creation of the college's competency-based assessment models.
"The depth of talent and energy at UMUC is incredible. The instructional and individual commitment I see to helping individuals achieve their fullest potential is what attracted me to UMUC," said Krause. "The world of higher education is rapidly evolving. Some universities are ready for the resulting change, and some are not. I see UMUC as an energetic leader at the forefront of the revolution, and I am excited to bring my energies and commitment to the UMUC team."
UMUC continually seeks to develop workforce-relevant, online graduate programs that keep it among the educational innovators in fields such as cybersecurity, public safety, and data analytics.
Krause received his Ph.D. in economics from Colorado State University, and his M.A. and B.S. in economics from DePaul University and Illinois State University, respectively.
In addition to filling other leadership roles and teaching assignments at Westminster, Krause led the development and implementation of international relationships and programs in China, Peru, Germany, Holland, and Argentina.
About University of Maryland University College
University of Maryland University College (UMUC), headquartered in Adelphi, Maryland, is the largest public university in the United States, serving 92,000 students and offering 95 undergraduate and graduate programs online and on-site. In addition, UMUC is one of the largest public providers of online higher education in the nation. UMUC takes pride in its 65-year history of service to the military and currently enrolls an estimated 50,000 military service members, veterans, and their dependents each year. The university offers face-to-face instruction at 20 locations throughout Maryland and educational services in 28 countries and territories and more than 150 locations worldwide, including the Middle East. UMUC is accredited by the Commission on Higher Education of the Middle States Association of Colleges and Schools and is a constituent institution of the University System of Maryland, an agency of the State of Maryland.