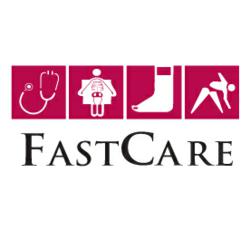 Miami, FL (PRWEB) June 07, 2013
There are many different viruses that can cause stomach flu, including rotaviruses, adenoviruses, and the Norwalk virus. The body fluids of infected people contain the virus, sometimes even before their symptoms begin. The virus can be spread by direct contact with an infected person. For example by kissing or shaking hands or by sharing food, drink, or eating utensils. The virus irritates the stomach and intestine. When the stomach and intestine are irritated, they don't work as well as they should. Food may move faster through the digestive tract, says Dr. Korn of Fastcare Aventura.
As a courtesy to their patients, Fastcare, Aventura urgent care clinic, offers advice on how to detect and treat a stomach flu throughout the Stomach flu season.
Detecting the virus - FastCare, an urgent care south Florida healthcare provider, will first ask about the patient's symptoms (which may be: nausea, vomiting, stomach cramps, diarrhea, mild fever, tiredness, chills, loss of appetite, muscle aches). The patient will be examined and complete a lab tests to rule out more serious illnesses and to check for problems that can be caused by stomach flu, such as dehydration.
How is the virus treated – Dr. Korn recommends to rest the stomach by avoiding solid food and drinking only clear liquids. As the symptoms go away, soft bland foods will become easier to digest. If the patient has been vomiting a lot, it is best to have only small, frequent sips of liquids. Drinking too much at once, even an ounce or two, may cause more vomiting.
The choice of liquids is important. When water is the only liquid the patient is able to drink without vomiting, that is OK. Other clear liquids will be weak tea and apple juice. It is also recommended to avoid liquids that are acidic (such as orange juice) or caffeinated (such as coffee) or have a lot of carbonation. Patient may start eating soft bland foods when there is a break in vomiting for several hours. Soda crackers, toast, plain noodles, gelatin, applesauce, and bananas are good first choices. Avoid foods that are acidic, spicy, fatty, or fibrous (such as meats, coarse grains, vegetables). Also avoid dairy products. These foods can be eaten again in 3 days or so, when all signs of illness have passed, says Dr. Korn.
Fastcare's doctors in Miami Beach will sometimes include a prescription medicine to prevent nausea and vomiting or diarrhea. Nonprescription medicine is available for the treatment of diarrhea and can be very effective. When using it, make sure to use only the dose recommended on the package. Don't use it for more than 2 days without checking with a healthcare provider. In a case of chronic health problems, always check with a healthcare provider before using any medicine for diarrhea.
About Fastcare – Fastcare Miami Beach and Aventura urgent care center is a step down from the traditional emergency room with minimal waiting time. They treat all non-life threatening illnesses and injuries, accept most private insurances and are contracted with all Workers' Compensation Insurance companies. Due to their direct contracting with most insurance companies, a visit to FastCare will be at lower cost in the form of lower copays and lower charges vs. the emergency room. Fastacre's main priority is to provide quality medical care in a timely manner for their patients.
As a network of emergency walk in clinics, FastCare Aventura and Miami beach provides flu shots on a seasonal basis and offers preoperative physicals and clearances when patients are required to have one done prior to a surgical procedure.
For detailed information on preventive care and treatments, please contact FastCare at: 786-923-4000, or visit their website Myfastcare.com