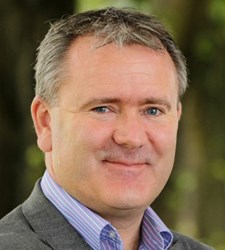 'Whenever I mention Groups to people, I typically see their eyes roll upwards in an expression of frustration or – even worse – apathy
Manchester (PRWEB UK) 6 June 2013
With the right know how, LinkedIn Groups can be an effective tool for generating a conveyor belt of new leads and business, according to Mark Williams.
In his latest post on business website Find the Edge, he explains how individuals can use discussion groups on LinkedIn to great effect, and achieve tangible results.
Despite the benefits available, Williams believes many people have written off the effectiveness of these groups.
He said: 'Whenever I mention Groups to people, I typically see their eyes roll upwards in an expression of frustration or – even worse – apathy.
'So many people have become disillusioned with Groups clogging up their inboxes with irrelevant e-mails that they have given up on them altogether.
'I would estimate that 85-90% of the groups on LinkedIn are a waste of time, but that means there are thousands upon thousands of really good ones that offer great rewards for their members – it's really just a case of finding the right ones, and understanding how to manage your activity in them.'
Williams provides five tips in the article, designed to help individuals use LinkedIn groups with maximum efficiency.
These include choosing groups based on the members list rather than the subject, avoiding posting links, and focusing efforts on a select number of groups.
He also suggests avoiding directly selling in discussion groups.
He said: ' Focus on adding value to the group through positive contributions, and other members will naturally want to know more about you and what you could offer them.
'There is more activity in Groups than in any other area of LinkedIn, and that's why they offer you the best opportunity to engage with others, and ensure more people know about you.'
The article can be viewed in full here: http://www.findtheedge.co.uk/sales-marketing/social-media/how-to-make-linkedin-groups-work-for-you.
Mark Williams - or Mr LinkedIn - is a specialist at helping individuals and companies make the most of their use of the website. More information about him can be found here: http://www.findtheedge.co.uk/expert-panelist/mark-williams.
Kenny Goodman, founder of Find the Edge, said: "It's always a danger that discussion groups like these will become black holes that suck in your precious time.
"Having a strategy, and plan for what you want to achieve, is a great way to ensure you're using your time efficiently, and can really benefit from engaging in discussions."
Find the Edge is a business website that features content from a range of leaders and influencers.