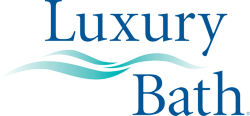 Glendale Heights, IL (PRWEB) June 07, 2013
This spring Luxury Bath's bathroom showers and shower spas are helping to relieve harsh allergies. Allergies have become worse than previous years, with climate change being the possible culprit, according to last month's USA Today report. Scientists are linking high carbon dioxide in the atmosphere to producing more pollen in the air. With high pollen levels causing increased spring allergies, Luxury Bath is providing allergy relief with their bathroom showers and shower spas.
Keeping Allergens Out
Installing Luxury Bath's bathroom showers during a bathroom remodel helps keep allergens at bay by removing unwanted pollen. When going outside, pollen can collect on hair, skin and clothing. Remodeling the bathroom with a bathroom shower helps allergy relief by rinsing unwanted pollen off skin and hair. The bathroom showers provide relief by washing away and cutting down irritants that allergy suffers could inhale.
Removing Stress
Pollen isn't the only thing that can upset allergies. Stress releases hormones and other chemicals, making allergies worse, according to a study by scientists at Ohio State University. Luxury Bath's bathroom shower spa helps relieve allergies and stress with water therapy. The shower spas include 8 different strategically positioned jets and four stimulating water features that provide stress relieving water hydrotherapy and message during bathroom showers.
Get Steamy
The bathroom remodeling company's bathroom showers and shower spas can also provide warm steam therapy, helping nasal allergies. Inhaling warm steam from bathroom showers is a simple and natural way to relieve and break up nasal congestion. Stream from the bathroom shower keeps nasal passages and sinuses moist, easing breathing for allergy sufferers.
About Luxury Bath
Luxury Bath (http://www.luxurybath.com) has been providing one-day bathroom remodeling updates and ideas since 1991. Supplying over 900 different bathroom remodeling companies across North America, Luxury Bath offers customers new bathroom ideas and provides high quality affordable bath remodeling products.
###