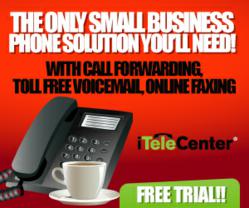 It's the best you can get for the money. Great features. Easy to use.
Piscataway, NJ (PRWEB) June 07, 2013
iTeleCenter spotlights Sunset Brands, the parent company for ReelPrincessApparel.com, as another highly satisfied client. Sunset Brands has been using iTeleCenter's interface to host their PBX system and manage their huge volume of incoming calls for many years. Prior to using iTeleCenter, Sunset Brands was losing productivity because of inefficient call management.
Sunset Brands is the parent company for several sport fishing and lifestyle brand apparel lines. The company caters to men and women anglers, and offers resort wear, sport fishing and coastal lifestyle apparel. Located in North Carolina, the company's core audience is in the Eastern Coastal region U.S. With over 30 years of combined industry product knowledge and experience, the company is more than qualified to supply the best products for its market.
Prior to using iTeleCenter, Sunset Brands faced a number of issues. They did not have a proper call management system which resulted in lost productivity. They also did not have a centralized system for professional message taking and could not access their messages remotely.
Through an online search for the best virtual phone system service provider, they were directed to iTeleCenter's webpage. The company decided to use iTeleCenter for their business and has benefited from its incredible features since then. They record their own professional greetings which are played by the auto attendant. Whenever a customer calls Sunset Brands, the auto attendant answers and greets the caller and forwards the call to the right person or department.
iTeleCenter also gives them the flexibility to forward calls to their mobile phones and home phones. It is now possible for Sunset Brands to stay in constant touch with their customers, vendors and suppliers after business hours, when they are at home, or even if they are traveling.
iTeleCenter has significantly increased the productivity and efficiency of Sunset Brands. Their calls are now professionally handled. Their callers are greeted and quickly connected with the right person or department by seamlessly forwarding calls to the worker's cell phone or home phone.
When company co-owner Craig Elliott was asked what he would tell others about iTeleCenter, he responded "Great value for the service. Best service for the money."
About iTeleCenter
iTeleCenter has been successfully providing communications solutions to small and home based businesses for more than two decades. Since its inception in 1992, iTeleCenter has flourished into a fully fledged virtual phone system with local numbers, vanity numbers, or toll free numbers. Businesses rely on its advanced features including voicemail with instant notification, call forwarding, call transfer, call capture, and online faxing. iTeleCenter helps entrepreneurs, business owners, and remote employees work from different locations while calls are forwarded to their mobile or home phones. To learn more about iTeleCenter, visit: http://www.itelecenter.com.