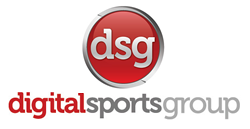 Sport.co.uk was built on the principle of fans sharing and experiencing the great gift of sport together.
(PRWEB UK) 9 June 2013
There is a breathless few months of top sporting events starting in June with the climax of the French Open, ICC Champions Trophy, British Lions Tour, Queens, US Open golf, Grand Prix in Canada and Britain with the British Grand Prix and of course Wimbledon.
The challenge for any sporting kiosk is presenting often complex and diverse data, clearly and simply, something DSG believe they have solved through their extensive experience of designing for mobile phones.
Head of Operations at DSG, Matthew Tait had this to say: "We are really excited about the sporting occasions ahead and often football tends to overshadow the other sports in the calendar. We have some really diverse action coming up that we wanted to share with as many sports fans as possible across the internet via our widget. The challenge of course is in presenting sports such as Cricket alongside Tennis and Motorsport which tend to require a lot of data to be presented. You will see on Sport.co.uk for example that we have adopted groundbreaking adaptive technologies more commonly employed for mobile device users. We are also allowing users to display the widget on their blogs and fan websites."
Simon Boynton, Managing Director of DSG believes that this summer of sport will be one to remember and share. "Sport.co.uk was built on the principle of fans sharing and experiencing the great gift of sport together. It's with this principle that we created the 'Summer of Sport' widget, to be enjoyed and shared across all sports. We have a fantastic summer ahead and that goes hand-in-hand with fantastic sport and a fantastic way to enjoy it!"