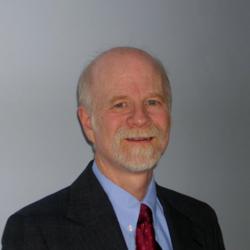 Our job is to create learning environments where kids are motivated to learn what we are trying to teach.
Livingston, NJ (PRWEB) June 07, 2013
Bob Sullo is presenting "The Motivated Student: Unlocking The Desire to Learn" today, June 7, 2013 for both special and general educators of Oakland, Michigan schools. More than 150 educators have registered to attend this full-day professional learning session. An expert in Choice Theory psychology, Bob has worked with schools, agencies, and businesses around the world, primarily helping educators create learning environments that inspire students both academically and behaviorally.
His presentation details where motivation comes from and how educators can take advantage of their students' natural desire to learn and gain competence. Bob argues that too many people still view motivation as something educators or parents "do to" kids:
"The work I do, based on and consistent with Choice Theory psychology, shows that the motivation to do our very best comes from within. Put simply, we don't motivate kids. They are already motivated! Our job is to create learning environments where kids are motivated to learn what we are trying to teach."
When asked about his goal for the session, Bob's response was clear and cogent: "My goal for this session is to help every participant develop a solid understanding and appreciation of the power of internal motivation and leave with specific skills and strategies they can use in class immediately."
The presentation comes at an opportune time not only because of the recent release of Bob's new book, The Inspiring Teacher, which elaborates many points introduced in his presentation, but also because the academic school year is nearing its end.
It seems counterintuitive to think that learning these skills and strategies at the end of the academic school year is advantageous. But as a public school educator with over 30 years experience and more than 15 years teaching college level classes, Bob believes that those in attendance will find it beneficial to be introduced to teaching skills and strategies as the academic school year winds down. "The fact that it's near the end of the school year is actually an advantage because teachers can try some new strategies with students they know well, do some additional reading and planning during the summer, and be ready to hit the ground running when the new school year begins. With a refined understanding of motivation, teachers will be better equipped to help students take greater responsibility for their learning and experience more success in school."
This event is hosted by Oakland Schools, an autonomous, tax-support public school district governed by Michigan General School Laws.
For more on Bob Sullo, inspiring educator and expert on Choice Theory, visit InternalMotivation.net.
About Funderstanding:
Funderstanding is a resource for teachers, parents, and students to stay up to date on education-related issues. The company focuses on innovative and progressive approaches to inspire learning in classrooms as well as homes. Funderstanding is also an ebook publishing partner company, focused on education-related content, which provides complete epublishing services as well as an expertise in ebook marketing and author branding.
Find more detailed information at:
http://www.funderstanding.com