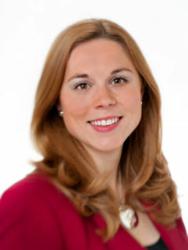 It is our hope that the proposal not only helps us chart new ground in education, but gets Washington to give serious thought to how we can build a federal framework to support the demand for greater opportunity and rigor in our education system,
CINCINNATI (PRWEB) June 06, 2013
KnowledgeWorks today linked federal innovation competitions such as Race to the Top to the development and proliferation of competency education in the second of a series of policy papers produced by the national social enterprise.
The new report, titled Federal Innovation Competitions: A Catalyst for Competency Education, the second policy brief in KnowledgeWorks' Competency Education Series, examines three federal innovation competitions: Race to the Top, the Investing in Innovation Fund (i3), and the Race to the Top-District, to better understand their impact on the growth of competency education. KnowledgeWorks' Senior Director of National Policy Lillian Pace is the author of the report.
A thorough scan of applications revealed strong evidence that the shift to competency education is underway. For example, 75 percent of the wining Race to the Top – District applicants included competency-based elements in their proposals. The report also identified emerging commonalities across these approaches including comprehensive assessment systems, multiple learning pathways, emphasis on college-and-career-ready standards and 21st-century skills, and robust data systems to support rapid personalization of learning. These commonalities will help policymakers reach consensus around the tools, strategies, and infrastructure needed to scale competency education at a national level.
Plans call for KnowledgeWorks to produce more reports in the coming months. These reports will help lay the groundwork for a redesign of the federal education system to support competency education. The report comes on the heels of a Senate bill introduced Tuesday to reauthorize the Elementary and Secondary Education Act, or ESEA. The bill includes a competency-based accountability and assessment pilot program for states interested in the approach.
KnowledgeWorks has long been an advocate of innovative approaches to education, encouraging the need to shift from education practices largely based on time and sorting students by age regardless of their level of proficiency. A competency education system places students at the center, replacing rigid, time-based assessment and accountability structures with flexible systems of assessment that enable students to receive customized supports and the extra time they need to demonstrate mastery of content and transferrable skills upon graduation.
"We continue to be encouraged that the federal government is considering ways to allow states and districts to implement competency education at scale," said Matt Williams, KnowledgeWorks Vice President of National Policy and Communications.
"It's important that states are able to sustain momentum generated from Race to the Top and i3 which is really helping to leapfrog old approaches to teaching and learning, and implementing innovation in the classroom."
In the report, Pace includes summaries from states and school districts that applied for Race to the Top, Investing in Innovation, and Race to the Top-District grants. They include:

Forsythe County (Ga.) Schools i3 proposal, which included streamlining multiple data systems into a single system, so educators can develop a personalized learning plan for each student. The system will enable students to assess their own learning based on an assessment engine that will report on and select options to support student mastery of standards.
Ohio's Race to the Top proposal, which ensures every district has access to the Ohio Instructional Improvement System which combines summative, formative, and value-add data so educators can create individualized learning plans. The state will also establish a school of innovation within 50 miles of any existing school in in the state which would focus on next-generation skills and personalized learning.
Plymouth Public Schools in Massachusetts, whose i(3) grant application proposed working with 13 New England Schools to develop personalized learning environments that include performance assessments as a vehicle for demonstrating mastery of course competencies.
Pace said she is encouraged to see the increased demand for competency education and hopeful that recent federal action such as the competency pilot included in Tuesday's new ESEA bill spur productive conversations about how to support this work at scale.
"It is our hope that the proposal not only helps us chart new ground in education, but gets Washington to give serious thought to how we can build a federal framework to support the demand for greater opportunity and rigor in our education system," Pace said.
###
KnowledgeWorks is a social enterprise that seeks to create sustainable improvement in U.S. student readiness for college and careers by incubating innovative schools, influencing education policy, and engaging in education research and development. Our portfolio includes New Tech Network, EDWorks and Strive. Follow KnowledgeWorks on Twitter: https://twitter.com/WorldofLearning. Like us on Facebook: KnowledgeWorks