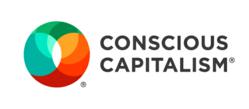 These CEOs focus foremost on fulfilling the deeper purpose of their organizations and creating value for all of their stakeholders.
PORTLAND, OR (PRWEB) June 06, 2013
A select group of pioneering CEOs will convene at the Lost Pines Resort outside Austin, Texas, October 8-10 for the 7th Annual Conscious Capitalism CEO Summit. Produced by Conscious Capitalism, Inc., the theme of this year's Summit is The Conscious Leader's Journey: Transform Yourself, Energize Your Business & Elevate Humanity.
"The Conscious Capitalism CEO Summit is designed for CEOs who conduct their business in a different way from the norm, to meet and share with peers in an intimate setting," observes Doug Rauch, CEO of Conscious Capitalism, Inc. and former President of Trader Joe's. "These CEOs focus foremost on fulfilling the deeper purpose of their organizations and creating value for all of their stakeholders - including customers, employees, communities and natural ecosystems, not just their shareholders. And they cultivate cultures that support people to learn, grow, develop and flourish."
Highly regarded by participants as a rich and engaging experience, the Summit provides a deep dive into the theory and practice of Conscious Capitalism, in a highly interactive format, with a balance between presentations, conversations, experiential workshops and open time to connect with peers in the vibrant Conscious Capitalism community.
In this spirit, Brené Brown, bestselling author of Daring Greatly: How the Courage to be Vulnerable Transforms the Way We Live, Love, Parent and Lead will kick off the Summit with a keynote and a guided experience into vulnerability and courage, two key attributes of a Conscious Leader.
Other confirmed presenters include: John Thiel, Head of Wealth Management at Merrill Lynch, who is transforming their business through a deep cultural shift; Jodie McLean, President of EDENS, a $3 B retail and real estate company whose purpose is to create healthy communities; Walter Robb, co-CEO, Whole Foods Market, who will illuminate their Whole Cities project – bringing healthy food to the inner cities at an affordable price; Ron Shaich, CEO of Panera Bread, who is rolling out a pay it forward model in many of his stores; Tony LaRussa, retired manager of the St. Louis Cardinals and the third winningest manager in Major League Baseball history, achieved through conscious leadership; Jonah Sachs, CEO of Free Range Studios and author of Winning the Story Wars, who will facilitate Summit participants to explore and express their personal stories as Conscious Leaders; Fred Reichheld, founder of the Net Promoter System and bestselling author of The Loyalty Effect and The Ultimate Question 2.0; and John Mackey, co-CEO of Whole Foods Market and co-author of Conscious Capitalism: Liberating the Heroic Spirit of Business.
In addition to presentations and facilitated conversation, participants will have the opportunity to take two 75-minute Practicums designed to provide them with practical insights and tools they can quickly apply to their work and your life. Practicums include Cindy Wigglesworth - Conscious Leadership and Spiritual Intelligence, Fran Johnston - Resonant Leadership & Relationships: The Glue of Conscious Organizations, Barrett Brown - Tales from the Future of Leadership: How to Consciously Engage Complex Change, and Fred Reichheld - The Net Promoter System, among others.
CEOs and Presidents of companies with annual operating revenues of $10 MM and greater are invited to participate in the Summit, as is a small cohort of CEOs of smaller companies and non-profits.
For more information about the 2013 Conscious Capitalism CEO Summit visit the web site. Direct questions and requests for access to the registration site to Julie van Amerongen, Julie(at)consciouscapitalism(dot)org.
ABOUT CONSCIOUS CAPITALISM. Conscious Capitalism is an idea, a movement, an approach to conducting business and an organization dedicated to advancing all of these. Conscious Capitalism, Inc. is a non-profit organization dedicated to cultivating the theory and practice of Conscious Capitalism.
Conscious Capitalism, Inc. offers transformative thinking, programs, events, and communities of inquiry designed to support the elevation of humanity through the application of the principles of Conscious Capitalism.