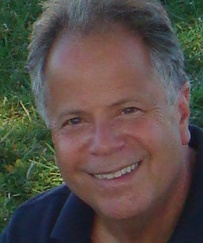 By going to my website you will be able to see real testimonials from patients I have treated recently and in the past.
Levittown, NY (PRWEB) June 11, 2013
Cosmetic dentist, Richard Bloom, DDS, has announced the launch of a new, patient-focused website created by dental website design leader, ProSites, Inc. Dr. Bloom's practice is utilizing the website to educate the community on the importance of oral health. The website includes a links page with informative dental resources as well as a frequently asked questions page to address common concerns on topics ranging from oral hygiene to difficult dental procedures.
"By visiting my website you will be able to get answers to many common questions patients have about their teeth," Dr. Bloom says. "You can see the many different materials used to restore broken, damaged or discolored teeth. You will then be better able to discuss your options with me to achieve the smile you deserve."
The website also includes information about financing options, emergency dental care, and comprehensive information about cosmetic dentistry in Levittown to help patients make better informed decisions about their oral health. Current and prospective patients now have access to information about dental insurance providers, patient forms, testimonials, and other informative content when they visit the website. Some of the services offered by Dr. Bloom include:
Cosmetic Dentistry
Laser Dentistry
Family Dentistry
The website also utilizes extensive search engine optimization techniques to reach patients and local consumers who are searching for relevant information about emergency dental care in Levittown.
"Many times patients have an immediate need to find a dentist they can trust," he continues. "By going to my website you will be able to see real testimonials from patients I have treated recently and in the past. You can also get more information about my staff and myself. You may also request a free consultation with me to discuss any problems or concerns you have with your teeth, gums and smile. We are here to help you and look forward to that opportunity to show you how easy dentistry can be today."
About Richard Bloom:
Dr. Bloom graduated from New York University Dental School. He is a member of the American Dental Association, NYS and Nassau County Dental Societies, and Integrated Dental Studies Group. Dr. Bloom has been practicing dentistry in Levittown since 1983 focusing on comfortable, cosmetic, laser dentistry and orthodontics for the family. For more information on Richard Bloom, DDS, please visit the website at richardbloomdds.com.