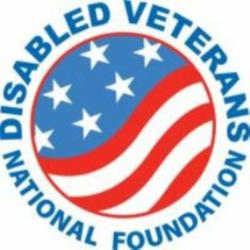 Washington, DC (PRWEB) June 06, 2013
The Disabled Veterans National Foundation, a non-profit veterans service organization that focuses on helping men and women who serve and return home wounded or sick after defending our safety and our freedom, will be traveling to the Salem VA Medical Center on June 11th to visit with veterans in the community living center of the hospital.
The visit comes on the heels of another recent DVNF visit to the polytrauma unit of the Hunter Holmes McGuire VA hospital in Richmond, Va. Similar to that visit, DVNF staff will be visiting with approximately 28-30 veterans in the community living center. They will hand out items that were requested such as toothbrushes, toothpaste, first aid kits and other useful items. Oftentimes, some of these items are not always readily available for patients and it can be a very welcome opportunity for the veterans to receive them.
The organization stated that its goal is to help these veterans know that they are appreciated. The DVNF staff will visit with them in the afternoon and are hoping to give these veterans some enjoyment upon their visit. Since June is PTSD Awareness Month, the organization believes this will be a great way to reach out to some who might be suffering from the illness.
"We are very pleased to be able to perform this type of local outreach to veterans in the mid-Atlantic region," said Precilla Wilkewitz, President of DVNF. "It is our hope that these basic items will be of use to the veterans in Salem, and that our visit will put a smile on their faces."
For more, go to http://www.dvnf.org.