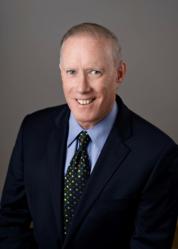 Our team is confident in Dan's ability to fulfill this role and implement sound solutions for our clients. Keith J. Gloeckl, CEO
Clearwater, FL (PRWEB) June 26, 2013
Churchill Stateside Group LLC (CSG), announced today that Daniel J. Flick has joined the firm to develop the growth of the affordable housing financial services company. Mr. Flick joins CSG as Vice President, Southwest Regional Director and will establish the company's Dallas, Texas office at 2 Galleria Tower.
Dan comes with a wealth of experience in both affordable housing and commercial real estate finance. Prior to joining CSG, Dan raised capital, both debt and equity, for the construction of commercial real estate projects across the United States. Dan has held senior positions in Fannie Mae's multifamily division, with Zerga Development, and at MMA Financial/The Midland Companies where he was consistently among the top performers.
Keith Gloeckl, CEO said, "Dan's extensive experience, particularly in the Southwestern region, made him a key addition to CSG's originations and acquisitions team. We view his appointment as a sign of our commitment to expanding our geographical footprint. Our team is confident in Dan's ability to fulfill this role and implement sound solutions for our clients."
Dan comments, "I am excited about this opportunity and look forward to working with the team to expand their existing debt and equity capital services, as well as the FHA and USDA lending programs. I feel fortunate to join a company with this depth of ability and commitment to top quality client service."
About Churchill Stateside Group
Churchill Stateside Group and its wholly owned affiliates (CSG) serve the affordable housing and renewable energy industries by sponsoring tax credit equity investment funds for institutional investors and providing various construction and permanent financing solutions for the commercial real estate development community. CSG's investor and developer clients benefit from our experienced staff, prominent and proactive senior leadership, and attractive debt and equity platforms. CSG has long-standing and successful investment relationships with numerous corporate investors, pension funds, and insurance companies. The company is also an approved USDA Rural Development and FHA MAP lender. CSG pursues high quality lending and investment opportunities on a nation-wide basis.