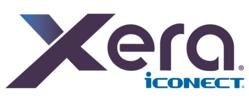 Reston, VA (PRWEB) June 06, 2013
iCONECT Development LLC, a global market leader in producing innovative, intelligent eDiscovery software products and services for the legal industry, announces the hiring of Shelley Smith, former Manager of Technology at Gardere Wynne Sewell LLP. In her new role, Smith will oversee day-to-day operations of iCONECT's training department, including traditional product education and content development of training and sales materials.
"iCONECT's technology leadership and strong product portfolio continue to attract highly qualified leaders," states Linda Hood, Vice President, Business Solutions at iCONECT. "Shelley's extensive experience designing and implementing multiple diverse training programs, combined with her comprehensive understanding of end user services, will be a tremendous asset as we continue to provide our partners with exemplary tools and resources."
Prior to joining iCONECT, Smith managed the day-to-day operations of the Training, HelpDesk, Hardware and Audio/Visual Support functions for four offices and 700 users at Gardere. Shelley's numerous achievements include developing and executing training and user support programs for 1,200 users in 11 locations; both programs were voted Top 1-3 nationwide by mid-level associates in surveys conducted by The American Lawyer.
"I am thrilled to join such an accomplished team," says Smith. "It is exciting to have the opportunity to contribute to the future cutting-edge advances of the eDiscovery industry's most intelligently designed, revolutionary review platform!"
Built in HTML5, XERA is an intuitive, multi-browser, hosted eDiscovery review platform built to optimize the review, analysis and production of electronically stored information (ESI). Operating on a SQL® or Oracle® database, XERA empowers legal teams to maximize productivity through it's easy to navigate interface, enhanced social collaboration and remote accessibility features. XERA provides legal professionals with unprecedented control over the entire eDiscovery review process.
To learn more about iCONECT, visit http://www.iconect.com and follow us on Twitter or LinkedIn. For additional XERA product information and interactive videos, please visit http://www.iconect.com/xera. Click here to schedule an XERA demo.
ABOUT iCONECT DEVELOPMENT, LLC
iCONECT Development, LLC is a global market leader in developing innovative legal review software, services and programs that empower people to complete complex legal review projects more cost-effectively. As early innovators of eDiscovery review software since 1999, and with the recent release of its revolutionary web-based XERA eDiscovery Review Platform, iCONECT continues to raise the bar for advancements in developing intelligent, easy-to-use tools that help hosting providers, law firms, corporations and government agencies worldwide optimize workflows and manage big data more efficiently.
iCONECT's worldwide corporate headquarters are based in Reston, Virginia (Washington, D.C.), with satellite offices in Los Angeles, California, and London, Canada.
iCONECT and the iCONECT logo are trademarks or registered trademarks of iCONECT Development, LLC or its affiliates in the U.S. and other countries. Other names may be trademarks of their respective owners.