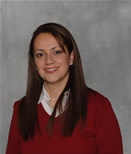 The basis for any treatment is a two way communication between patient and doctor.
Bellevue, WA (PRWEB) June 11, 2013
Cosmetic and general dentist, Neda Sayyah, DMD, has announced the launch of a new, patient-focused website created by dental website design leader, ProSites, Inc. Dr. Sayyah's practice is utilizing the website to educate the community on the importance of oral health. The website includes a links page with informative dental resources as well as a frequently asked questions page to address common concerns on topics ranging from oral hygiene to difficult dental procedures.
"Our mission is to provide our patients with the most advanced technology and, highest quality gentle dentistry," Dr. Sayyah says. "Going to a dentist is not usually the highest priority for most patients. We have designed our office for patient's comfort. Our team members are devoted to making each dental appointment as comfortable as possible."
The website possesses interactive attributes including educational dental videos and a free Smile Gallery feature to help patients make better informed decisions about their oral health. Current and prospective patients now have access to information about payment options, helpful dental links, before and after photos of dental procedures, and other informative content regarding family dentistry in Bellevue when they visit the website. Some of the services offered by Dr. Sayyah include:
Cosmetic Dentistry
Implant Dentistry
Sedation Dentistry
Teeth Whitening
Invisalign
The website also utilizes extensive search engine optimization techniques to reach patients and local consumers who are searching for relevant information about cosmetic dentistry in Bellevue.
"This website is designed to help patients learn more about our practice and team members," she continues. "We strive to be a provider of exceptional dental care and patient education. We have many educational videos and information on our website. The basis for any treatment is a two way communication between patient and doctor. Together we can formulate a comprehensive treatment plan for a life time of healthy similes."
About Neda Sayyah:
Dr. Sayyah graduated from Oregon Health Sciences University in 1990. She is a member of the Dental Organization for Conscious Sedation, Academy of Cosmetic Dentistry, Las Vegas Institute, and Lucy Hobbs Project. Dr. Sayyah established her dental practice in 1993 focusing on comfortable, cosmetic dentistry and orthodontics for the family. For more information on Neda Sayyah, DMD, please visit the website at exceptional-dentistry.com.