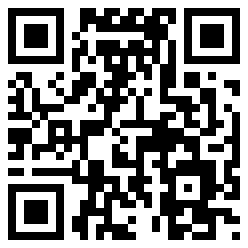 New York, NY (PRWEB) June 06, 2013
For the third consecutive year, Bonnie Eaker Weil PhD has been selected for the 2013 Best of Manhattan Award in the Physicians category by the U.S. Commerce Association (USCA).
Dr. Bonnie wants to give credit to Imago. "It's such a wonderful way to work and teach people," says Bonnie Eaker Weil, "because of Imago, I have received this award three years in a row. I'd also like to thank Harville Hendrix for the foreword he wrote for my Make Up, Don't Break Up book." Dr. Bonnie Eaker Weil thinks that Imago should be given this award too.
The USCA "Best of Local Business" Award Program recognizes outstanding local businesses throughout the country. Each year, the USCA identifies companies that they believe have achieved exceptional marketing success in their local community and business category. These are local companies that enhance the positive image of small business through service to their customers and community.
Nationwide, only 1 in 129 (1%) 2013 Award recipients qualified as Three-Time Award Winners.
The USCA was established to recognize the best of local businesses in their community. Our organization works exclusively with local business owners, trade groups, professional associations, chambers of commerce and other business advertising and marketing groups. Our mission is to be an advocate for small and medium size businesses and business entrepreneurs across America.
Dr. Bonnie Eaker Weil's best-selling book, Adultery the Forgivable Sin is available in eBook format and print on Amazon.com (http://www.amazon.com/Adultery-Forgivable-Bonnie-Eaker-Weil/dp/1587768151/ref=sr_1_1?ie=UTF8&qid=1321019076&sr=8-1). Adultery the Forgivable Sin was also made into a Lifetime Original Movie starring Kate Jackson.
Dr. Bonnie Eaker Weil, PhD, is also author of the 2010 New York Times Reader's Choice Award-winning book Make Up Don't Break Up with accompanying DVD. Dr. Bonnie is a marriage counselor treating couples, singles, and step families. She works with those considering breaking up, people who have committed adultery, and couples who want to strengthen their relationships damaged by resentment or unresolved anger, teaching people to "fight" to increase passion, bring back magic and restore the sizzle.
As a marriage and family therapist, Dr. Bonnie teaches Smart Heart Dialogue along with intimacy, communication, and connection tools, and counsels families and children.
Named the Best Local New York Therapist by the US Commerce Association three years in a row (2011, 2012 and 2013) and known as "The Adultery Buster" and the "No. 1 Love Expert," she is the best-selling author of other books like Can We Cure and Forgive Adultery?, How Not to (S)mother Your Man and Keep a Woman Happy, and Financial Infidelity: Making Money Sexy.
Dr. Bonnie was named by Psychology Today and NY Magazine as one of America's Best Therapists and is presently featured and available now on the Discovery Health/Oprah Winfrey Network documentary titled "Unfaithful" (http://bit.ly/GSP0KB) and A&E on addictions. Find her on Good Morning America, on the Today Show's three-day series on infidelity, The Oprah Winfrey Show five times, and a four day series on Fox TV regarding dating. She appears frequently on ABC, Fox, CBS and NBC News, The View, 20/20, and CNN; and is often featured in USA Today and the New York Times. Visit Dr. Bonnie at http://www.DoctorBonnie.com.