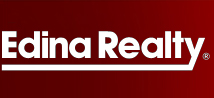 I'm happy to release another resource that homeowners can rely on
Edina, MN (PRWEB) June 07, 2013
Edina Realty's #1 Edina short sale expert Kris Lindahl has announced the release of a website that will give homeowners the answers to the short sale questions they're looking for. "I'm the most experienced Edina short sale expert in the state," Lindahl said, and continued, "And now I'm happy to release another resource that homeowners can rely on." The Minnesota Short Sale Calculator website, created by Lindahl, allows homeowners to find the estimated value of their home.
"Homeowners across the state might have a bad feeling about starting the a short sale transaction," Lindahl said, and continued, "But with the right agent it's actually quite simple." By using the website homeowners will receive a real-time email from Lindahl that includes an estimated value on their home. "By doing this homeowners have receive the confidence they need to begin the process," Lindahl said, and continued, "And with an agent like myself that process will be surprisingly easier than they would think."
Also available on the website is updated information on tax consequences, credit implications, and a video series answering the most frequently asked questions about the process. With several years of experience and a technological expertise that far surpasses any other real estate agent Kris Lindahl has become one of the most trusted voices in the market. "I put the power in the hands of my clients," Lindahl said.
For more information call Kris and his team at 763-447-3925 or visit the Minnesota Short Sale Calculator website to get an estimated value on your home today.