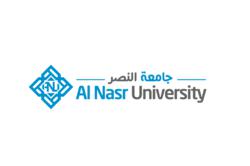 Rochester, New York (PRWEB) June 07, 2013
Al Nasr University today announced major enhancements to its financial aid program for all incoming and continuing students. The university is committed to its long standing mission of making higher education affordable for students around the globe, especially those who come from low and middle income families, and the program was implemented as a part of their student facilitation plan.
The financial aid program launched by Al Nasr aims to eliminate loans and debts for all students receiving and replacing it with University grants and funding. This effort will assist low-income families earning calculated incomes below $60,000 as they will no longer be expected to contribute any part of their income or assets for tuition or other mandatory fees, significantly reducing the contribution burden on parents.
"Al Nasr wants to ensure that all students, regardless of their financial resources, have equal access to higher education opportunities," says James Field, Al Nasr University's Communications Director. "We have raised more than $100 million in just undergraduate financial aid endowment alone and will continue facilitate our students to the best of our efforts."
To support students pursuing higher studies, the financial aid program includes a range of plans including scholarships, additional funding and exemptions from academic year fee expectations. Families with low incomes and typical assets will not have to make a parent contribution for the cost of education anymore. The university also introduced a 75% scholarship program, launched as part of their financial aid services it aims at creating a significant reduction in the amount of family contribution for student's tuition fee. Students qualifying for the scholarship will have a major portion of their admission and tuition fee waivered.
Financial aid services offered by Al Nasr are a key component in ensuring that an affordable education is accessible to all students and are expected to become an invaluable asset for the institution itself. "Al Nasr understands the importance of affordability in higher education, and I look forward to continuing my studies and achieving my educational goals." said Nashwa Zogby, a Al Nasr University student.
Given the current economic situation around the world, when approximately 45% of students in the Gulf alone are declining higher education due to financial constraints, this effort by Al Nasr University is being highly appreciated. Although the weak economy is keeping the competition for financial aid intense between universities, however efforts by universities like Al Nasr have made education affordability less daunting for potential students worldwide.
"Since its inception, Al Nasr has been working towards promoting financial literacy and low-budget education," says Brian Raves, chairman Students Council at Al Nasr. "The financial aid services have been launched as part of our efforts to help students in making informed decisions about their finances and education. We are proud that this initiative was well received and aim to continue facilitating students to reach their maximum potential."
To provide further support and guidance to students enrolled at Al Nasr, services like financial planning, embassy legalization and student consultancy are also being offered as part of their Student and Alumni Support plan.
About Al Nasr
Al Nasr University is a leading Gulf based university providing affordable high quality education and learning facilities to individuals across the globe. We offer a range of academic opportunities to students, from certificates and diplomas to graduate and professional degrees, including doctorate degree programs. Al Nasr also offers a wide array of services for students, including student & alumni consultancy, financial aid services, credit transfers, and career placement services.