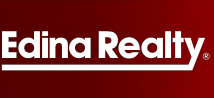 ...homeowners have a quick and easy way to check the value of their home
Excelsior, MN (PRWEB) June 07, 2013
As more and more banks are willing to accept a short sale transaction, Kris Lindahl, Edina Realty's #1 Excelsior Short Sale Expert, has released a new website for Excelsior homeowners to use when considering the short sale process. "There's been a lot of hesitation when it comes to starting the short sale process," Lindahl said, and continued, "But with an agent like myself, the process is guaranteed to go as smoothly and quickly as possible." The new website, the Minnesota Short Sale Calculator website, will no doubt help homeowners as well.
"I created this website so that homeowners can get their feet wet without having to sign any contract or commit to it quite yet," Lindahl said. The website allows homeowners to enter a few pieces of information and receive a real-time email that includes an estimated value of their home. "Just like that homeowners have a quick and easy way to check the value of their home," Lindahl said.
The website also includes pertinent information on credit implications, tax consequences, and a video series answering frequently asked questions on the topic. Lindahl has also published an e-book called "A Homeowner's Guide To Short Sales" which is available for complimentary download. His efforts have given him the unofficial title of 'Internet Marketing Specialist' within the real estate community. "The superior resources at my disposal combined with a vast market knowledge give my clients listings more exposure to buyers than with any other agent," Lindahl said.
For more information call Kris and his team at (763) 447-3925 or visit the new Minnesota Short Sale Calculator website to get a quick estimate on the value of your home.