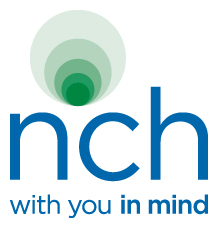 Hypnotherapy is a cost effective and safe way to tackle the problem rather than costly and often addictive drugs
(PRWEB UK) 7 June 2013
According to a story published on the Business Insider, published in June 2013, 31 per cent of Americans are dealing with symptoms of anxiety, as reported by the World Health Organisation. Such high figures are blamed on ever evolving technologies which make us always contactable as well as the recession that has hit over recent years which makes maintaining a job even harder.
With such high numbers of anxious people, it is necessary to provide various ways for society to cope with the fear. One way that has proved effective in the United Kingdom is hypnotherapy. This technique helps anxiety sufferers identify the triggers of fear and work towards ways to control them when they occur in order to help the patient keep calm.
The National Council for Hypnotherapy is a professional body of qualified and expert hypnotists. Members of the Council place contact details and information on the site in order to help members of the public find hypnotists in their local areas. Most hypnotists can help alleviate and solve a wide range of issues including weight loss, stopping smoking and dealing with anxiety and panic attacks.
A spokesperson from the organisation added, 'The recent statistic shows just how common anxiety is in America and highlights just how important it is to treat it effectively. Using hypnotherapy is a cost effective and safe way to tackle the problem rather than costly and often addictive drugs.'
The National Council for Hypnotherapy continues to follow health related news.
NCH represents over 1800 hypnotherapy professionals within the UK and is committed to ensuring the highest possible professional standards amongst our members. Those looking for help with smoking, weight, anxiety, panic attacks, habits and phobias may be helped by local NCH accredited therapists, look for the NCH seal of approval on their websites. As one of the largest registers of independent Hypnotherapists, the National Council for Hypnotherapy (NCH) is actively involved with the Complementary and Natural Healthcare Council (CNHC) and strives to develop standards for the benefit of the profession, now and into the future.