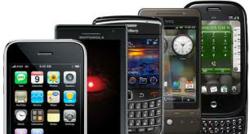 Researchers are finding new ways to introduce technology into our lives.
Hollywood, CA (PRWEB) June 13, 2013
The producers of Outlook with Ben Kingsley are pleased to announce a new series of reports highlighting how researchers and tech engineers are finding new ways for consumers to use technology.
The Outlook Ben Kingsley takes a look at many of the important issues facing Americans, and some of the ways that our world is being influenced by technology and other factors.
Outlook public television is talking to the people who create software, apps, and other technologies to find out how they are finding new uses for their technology. Each day, as technology we already use is improved, researchers are also looking for new ways to improve people's lives through technology.
By discovering new applications for technology, it is creating new markets for new products and software. As our world becomes more saturated with technology, the challenge for researchers will be to find new ways to bring their products into our world.
The producers of Outlook will distribute this report later this year. Check local listings for air times on public television and PBS affiliates in individual markets. For more information the producers can be contacted via the official website for the show at outlooktelevision.com.