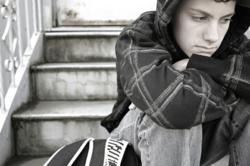 Exeter, NH (PRWEB) June 07, 2013
Did you know that all youth leaders in Texas must complete a one-hour training program on child abuse and child molestation prevention?
"Child Welfare and Protection: International Best Practices and Policies" is an outstanding resource that has been approved by the Texas Department of State Health Services. The dynamic one-hour video is hosted by renowned child psychologist Dr Chris Thurber and respected attorney Jack Erler, Esq. The content has been developed to diminish abuse potential by illustrating safe policies and sound practices with young people, as well as explaining ethical responses should you suspect abuse. In addition to the video the online module includes a detailed 35-question multiple choice quiz which tests comprehension and also documents accountability and a 22-page handout which highlights: duty of care, professionalism, parameters of safe touch, and staff use of the Internet.
ExpertOnlineTraining is an educational company with a global vision to elevate the relationship quality between young people and their professional adult caregivers. Using innovative and realistic videos from industry experts, they seek to magnify the strengths of all youth leaders and help them reach their full potential.