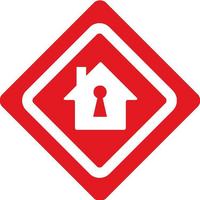 The security and protection of our neighborhoods start with community involvement..
Austin, Texas (PRWEB) June 06, 2013
In the U.S., the Neighborhood Watch Program was started by law enforcement organizations in 1972. Today, there are over 20,000 registered Neighborhood Watch Programs servicing communities in all 50 states. Neighborhood Watch Programs have also proven to be effective at combating crime. In some states, neighborhoods with watch programs have up to a 40 percent lower crime rate than those without watch programs.
"The security and protection of our neighborhoods start with community involvement," said Melissa Walker, vice president of marketing for Protect America. "Homeowners can take specific steps to defend their individual property and family but genuine safety will always require an organized community effort."
Typical tasks performed by Neighborhood Watch Programs include informational sessions, patrolling, and coordinating with local law enforcement agencies. Many individuals participating in Neighborhood Watch Programs often receive training from police that covers signs of criminal activity, what to do if a crime is witnessed, and general principles of home security. Homeowners that don't have a Neighborhood Watch Program serving their community can create one by contacting the national Neighborhood Watch Program (information listed below).
For more information on creating a Neighborhood Watch Program in your area, please visit http://www.USAonWatch.org.
Visit http://www.ProtectAmerica.com/shop/home-security-systems for more information about Protect America's products and services.
Call 1-800-951-5190 to speak with a Protect America home security expert about a wireless alarm system.
About Protect America, Inc.
Protect America can provide customers with affordable security for their homes and families. The company is based in Austin, Texas and employs nearly 400 people. Along with wireless home security systems, Protect America also offers interactive security cameras, monitored smoke detectors, and
Protect America is an Austin, Texas-based provider of wireless home security systems that employs approximately 400 people. Since the company's founding in 1992, Protect America has secured nearly 400,000 American homes. Protect America is part of the Rockbridge Growth Equity family of companies that includes the Cleveland Cavaliers and Quicken Loans.